513th Trio Leaves Hospital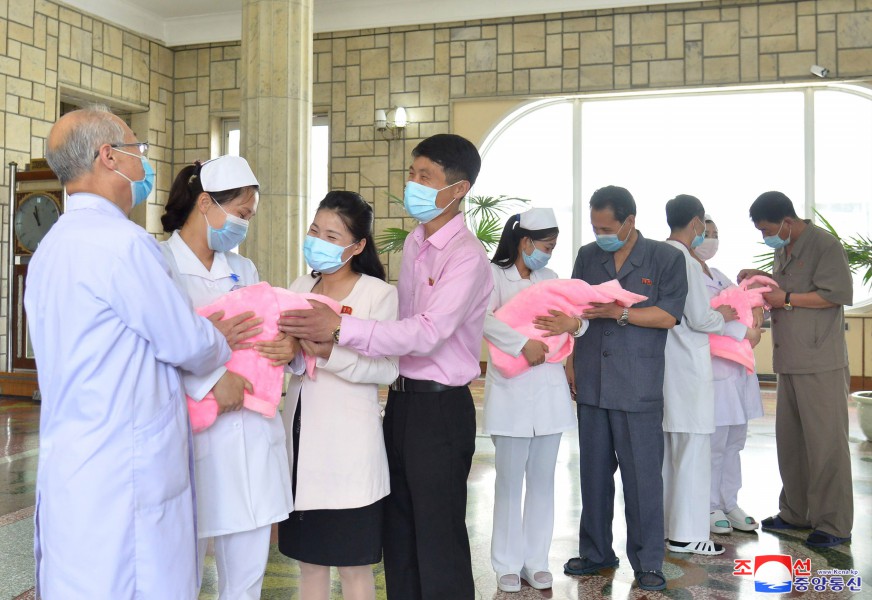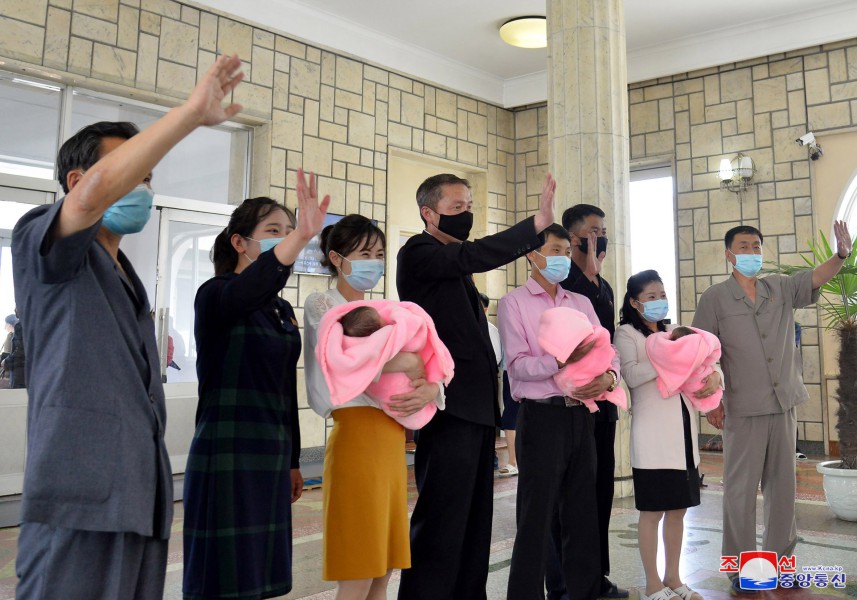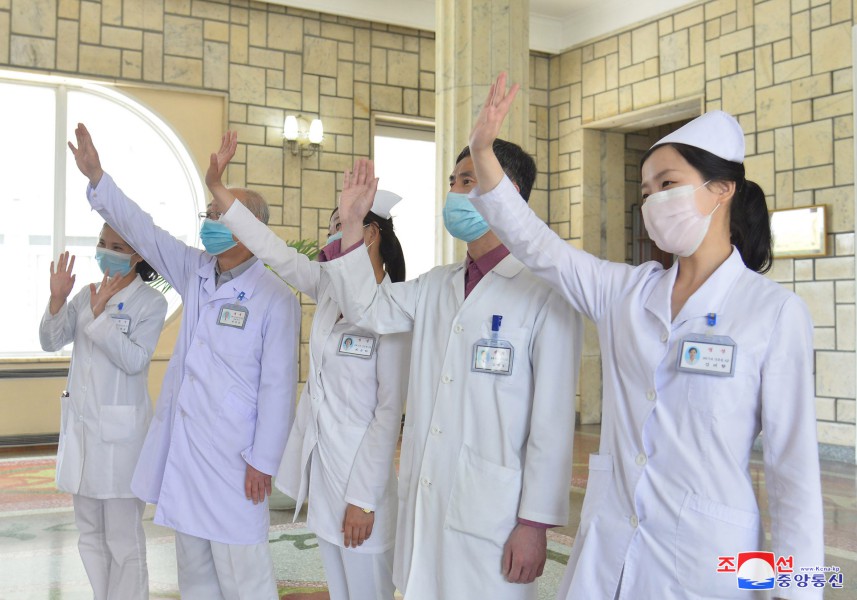 The 513th trio (girls) left the Pyongyang Maternity Hospital on May 13 this year.

Their mother Ri Ok Son, a resident of Sochon-dong, Sosong District, Pyongyang, was restored to health at the hospital receiving good medical care.

The triplets weighed merely 1.75kg, 1.85kg and 1.38kg respectively at birth. When they left the hospital, they all weighed more than 4kg thanks to the medical workers' devoted care.

Doctors and nurses of the hospital gave the triplets and their parents a rousing send-off.