Putting Efforts to Improving Scientific and Technical Skills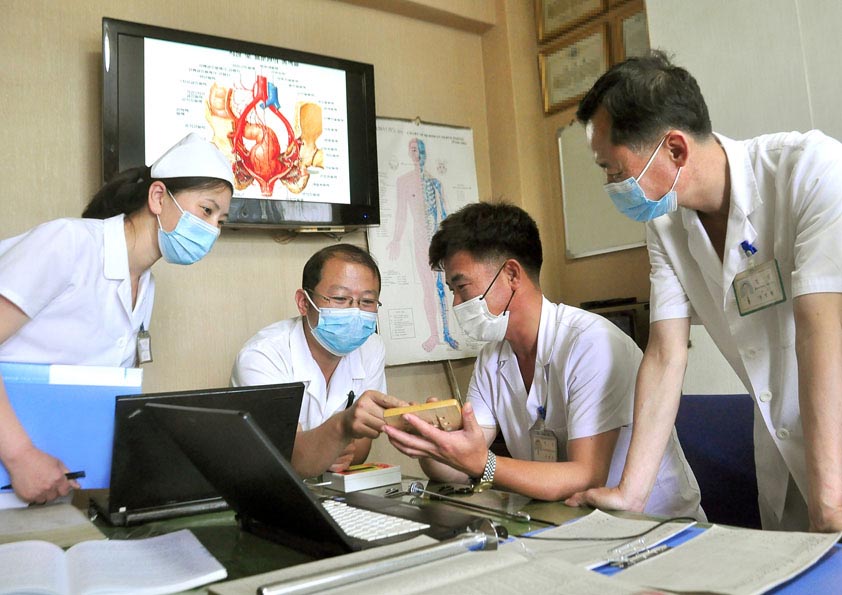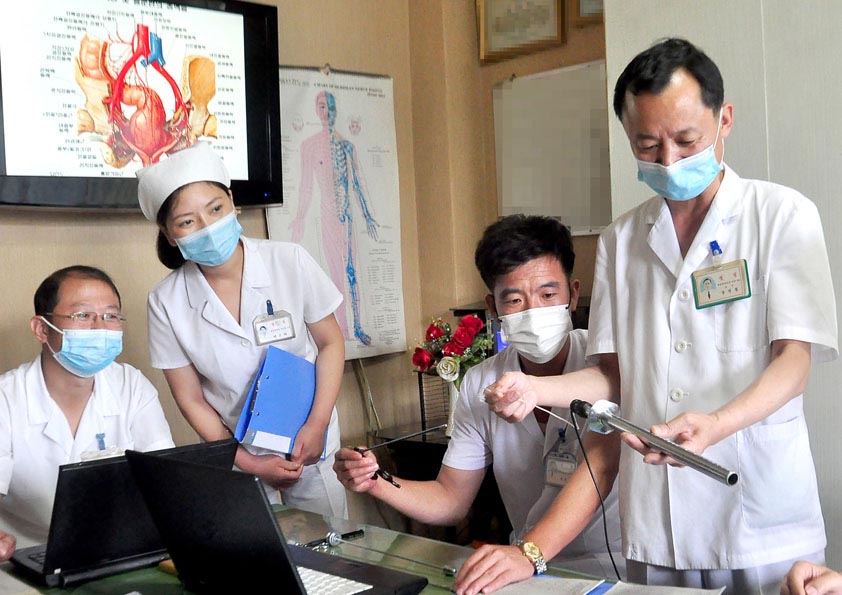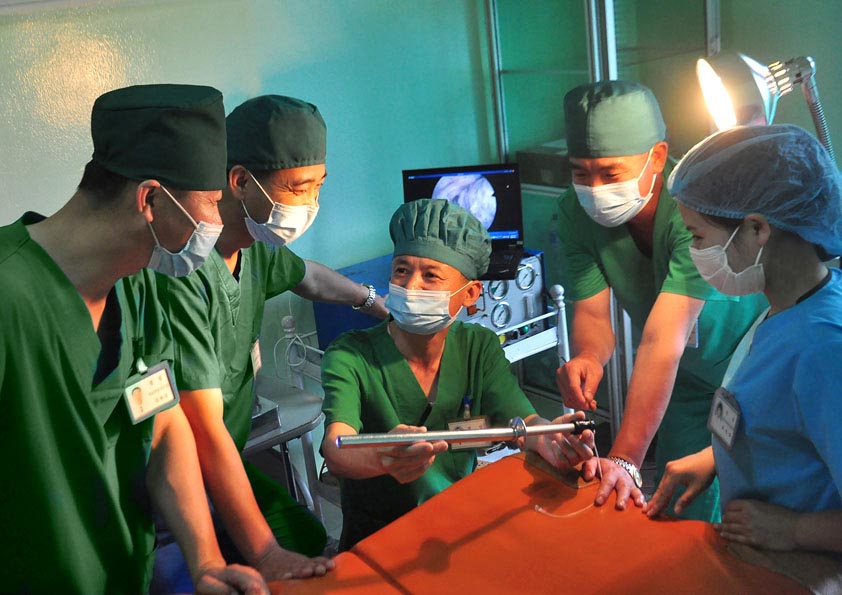 Doctors of the anorectal surgical department of the Pyongyang General Hospital No. 3 are putting efforts to improving their scientific and technical skills.
The department is conducting the weekly study sessions with the emphasis on solving the scientific and technical problems facing it. In the course of this, it has improved the doctors' expert knowledge and developed advanced methods for treating diseases with a high morbidity, recurrence and mortality rate.

They found a new method of treating high intersphincteric anorectal abscess with a high recurrence rate and gangrenous fascitis with a high mortality rate, and developed and introduced medical equipment, which meet the practical demands and are effective, thereby putting the diagnosis and treatment of diseases on an accurate and scientific footing.

Their experiences were highly appreciated at the seventh national symposium of anorectal surgery.

Many patients, including the one who was on the brink of death with diabetes and carcinoma of rectum, were treated successfully.