With a High Sense of Responsibility and Duty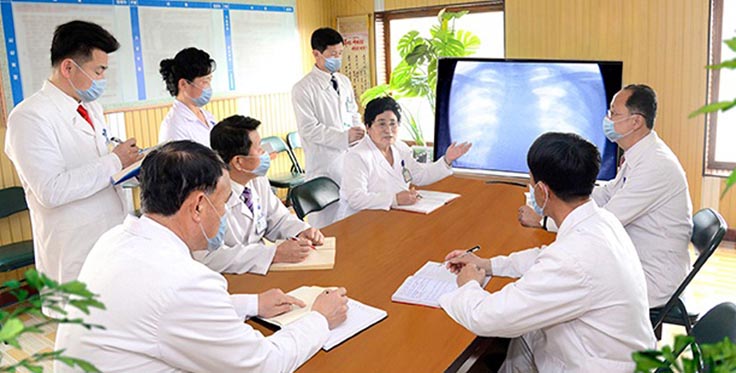 Medical workers at the Kwail County Hospital in South Hwanghae Province are working with devotion.
They have acquired a high level of clinical skills and advanced methods of diagnosis and medical treatment through diligent study, and are applying them in clinical practice, raising the level of their medical service. As a result, they are conducting complicated operations, which they had thought in the past could be done by the provincial hospital, thus snatching a large number of people from the jaws of death.

In line with the demands of the developing reality, they have renovated the conditions and environment for medical treatment and enhanced their hospital's material and technical foundations.

Now the number of patients dispatched to higher-level hospital has decreased, and the number of patients who have fully recovered at the hospital increased.