Developer of Mineral-based Koryo Medicines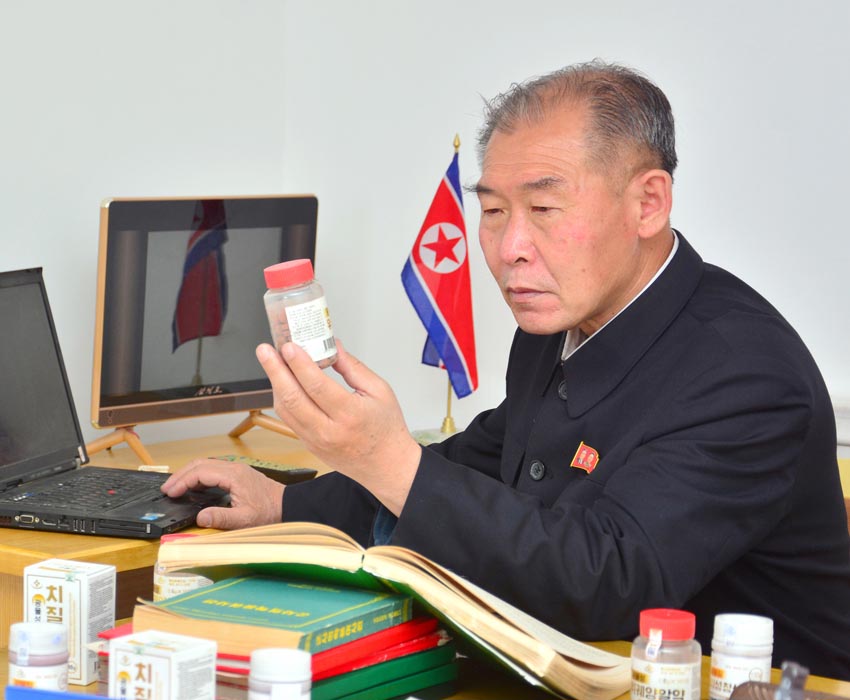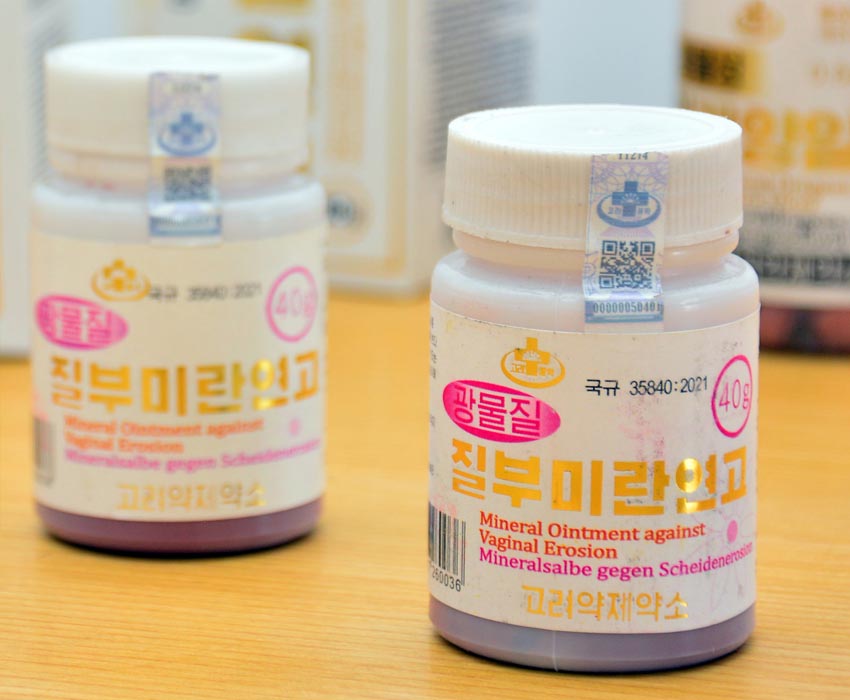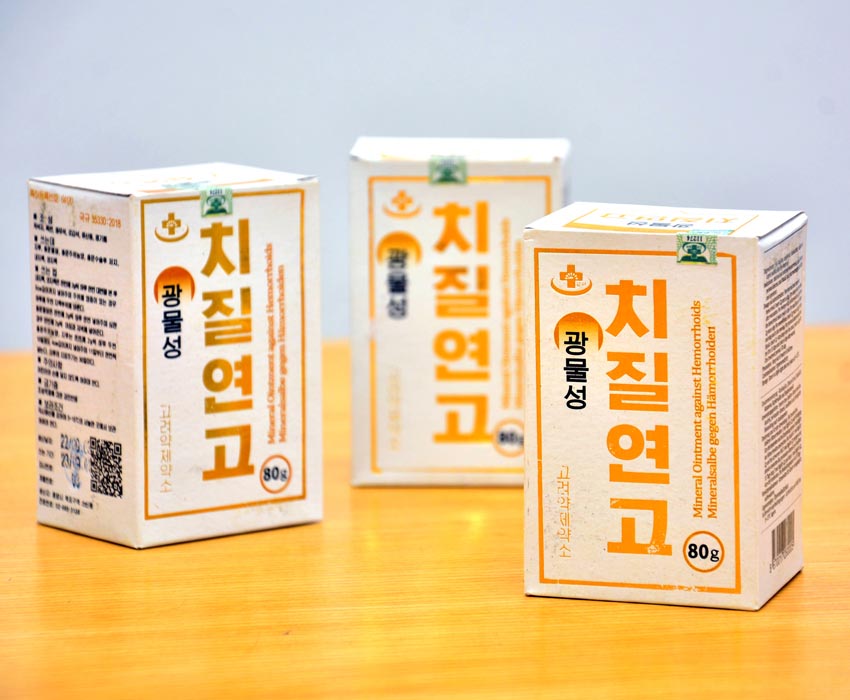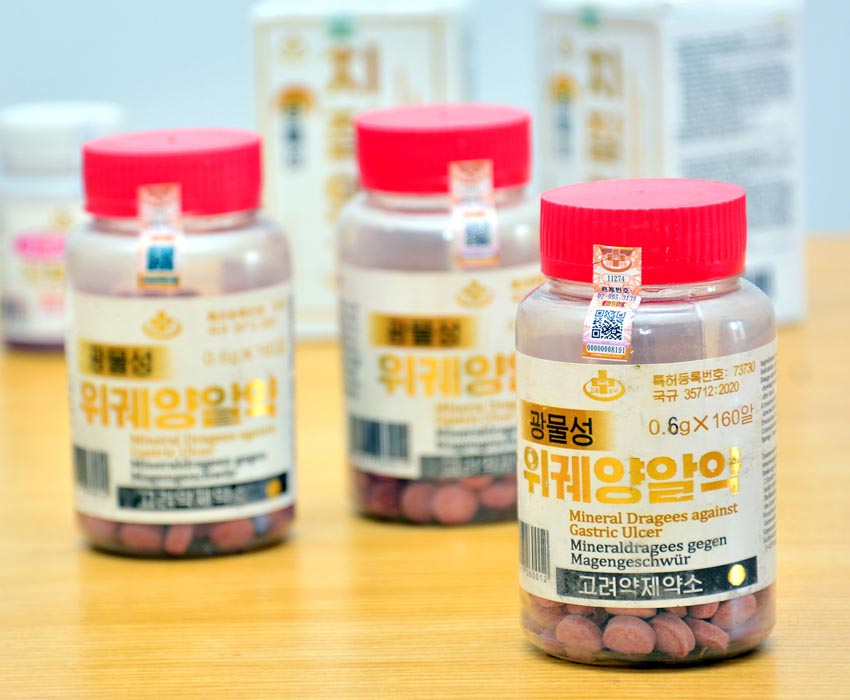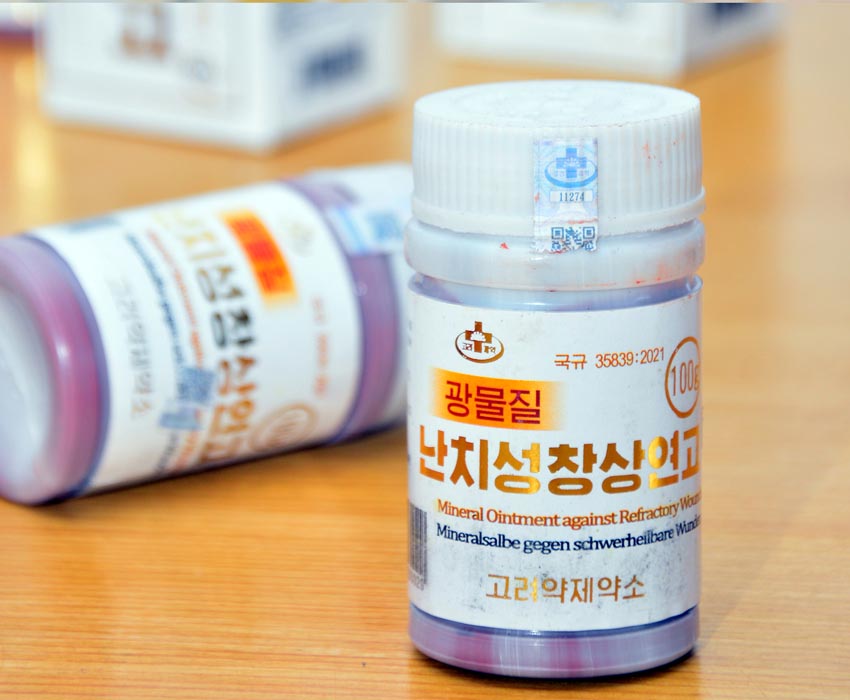 Recently, the Koryo Medicine Chemist's under the Ministry of Public Health developed mineral-based medicines, which are efficacious against intractable trauma, gynecological diseases and anal diseases.
Their developer is Chon Chun Chu, the director of the Chemist's.

It took more than ten years for him to develop ointments with minerals, including those for treating intractable trauma, vaginal erosion and hemorrhoids and the gastric ulcer tablet, whose efficacy has been confirmed through ample clinical tests.

The first of its kind in the country, Mineral ointment against Refractory Wounds has demonstrated high efficacy in curing bedsores and third-degree burns on the whole body.

What is noteworthy is that the ointment takes the place of other medicines and substitute skin in the treatment while reducing the pain that the patient would feel in surgery and shortening the treatment period.

Mineral ointment against Hemorrhoids is also favoured by the patients as it completely cures anal fistula, anal cleft trauma, chronic anal ulcer, internal hemorrhoid, external hemorrhoid, proctopolypus and marginal abscess.

Mineral ointment against vaginal erosion, especially efficacious in preventing cervical cancer, and Mineral Tablets against gastric ulcer that cures gastric and duodenal ulcer are winning popularity among the patients.

The medicines, prepared with minerals abundant in the country, were highly appreciated at national sci-tech festivals, including at the 35th one held last year, and the director won four patent certificates of the DPRK and two invention certificates.

Not resting on the laurels, the director is putting his heart and soul into developing new traditional medicines prepared with minerals.