Uiwon-brand Health Foods and Medicines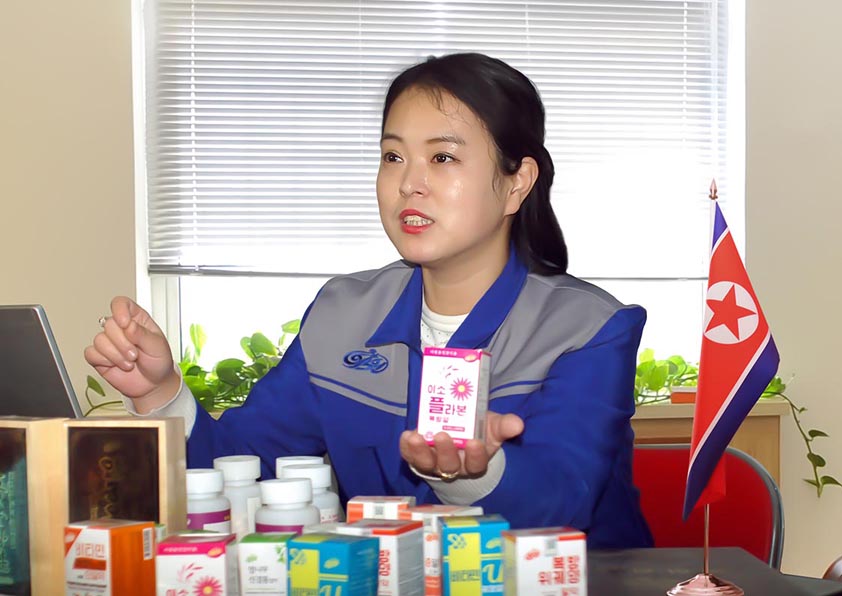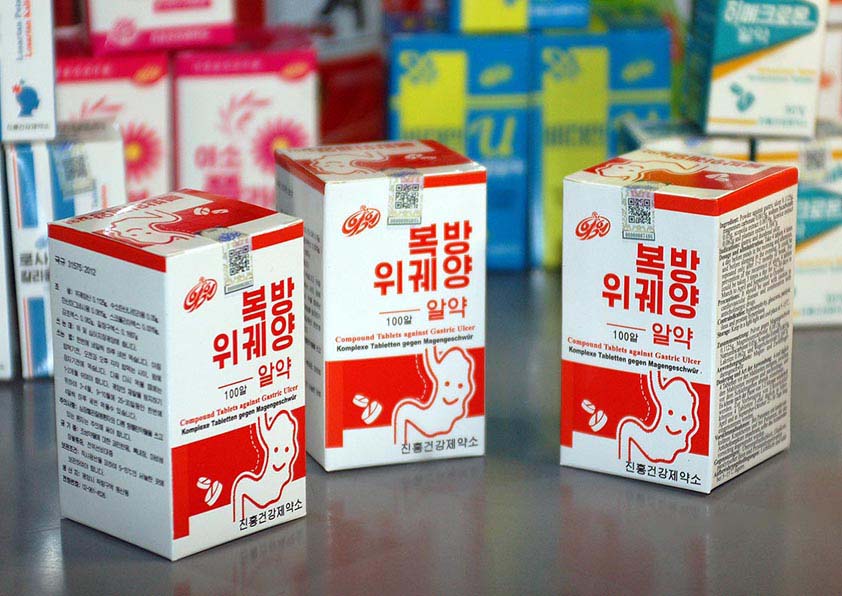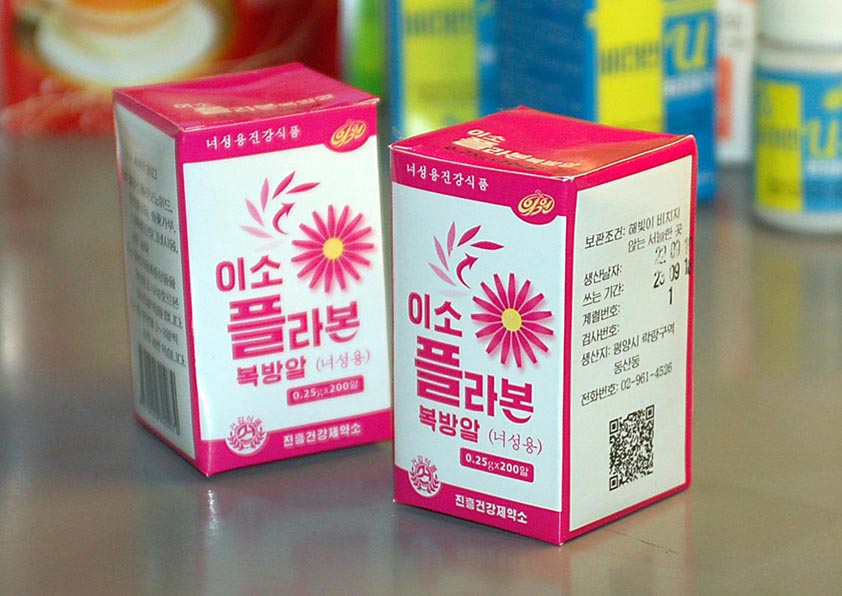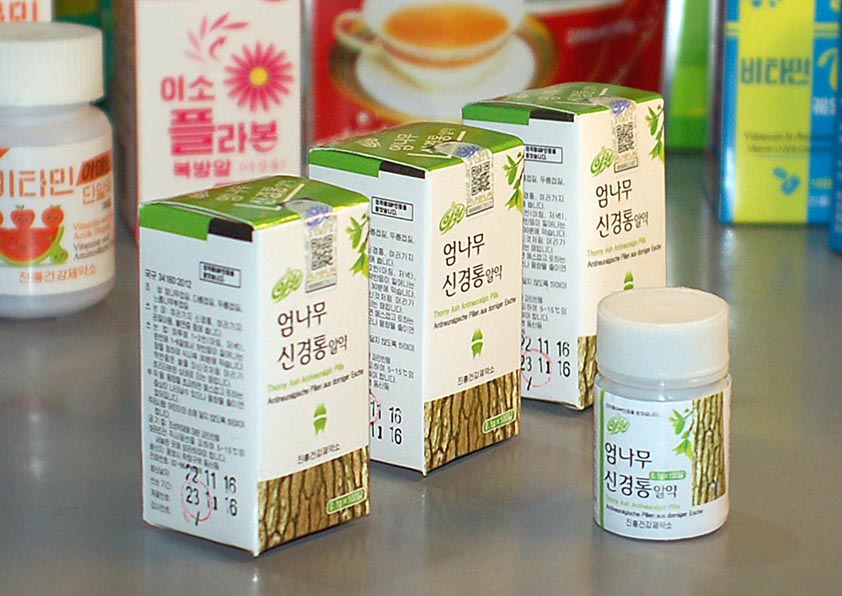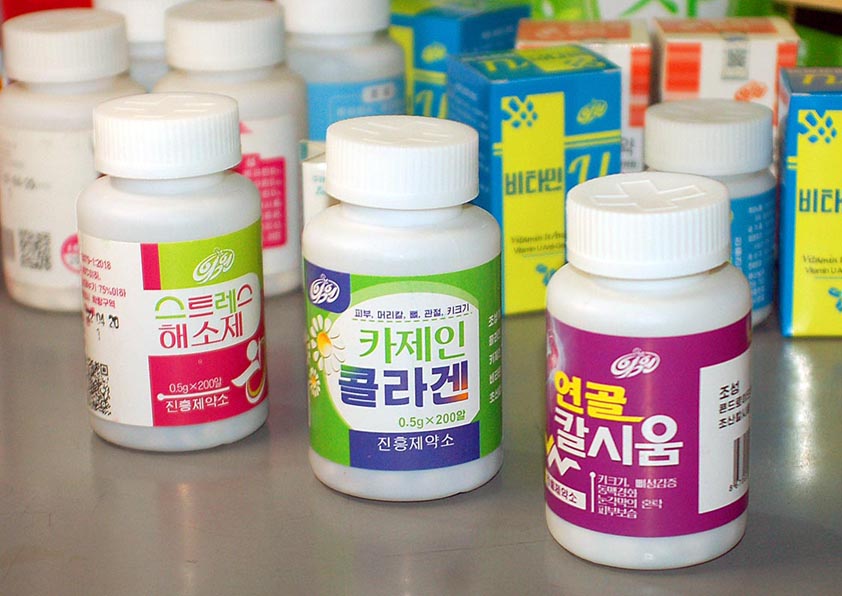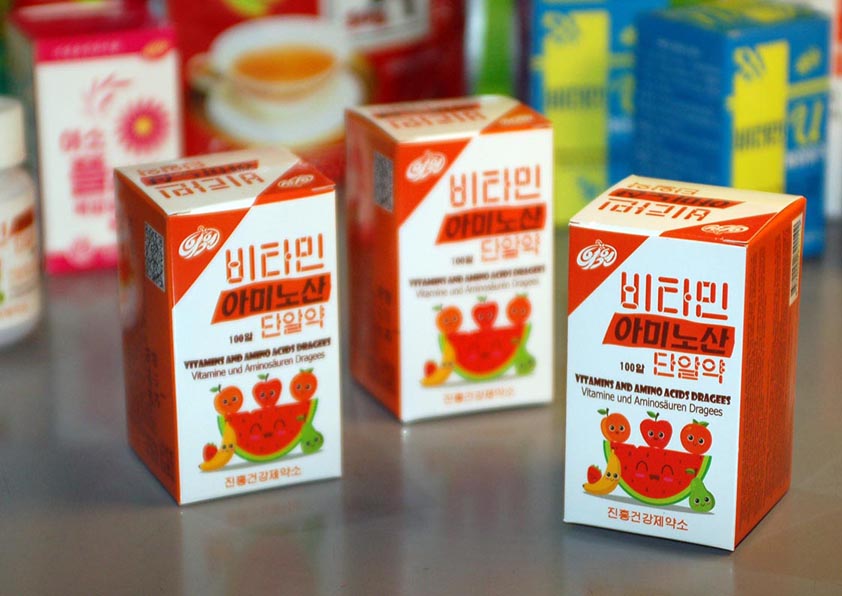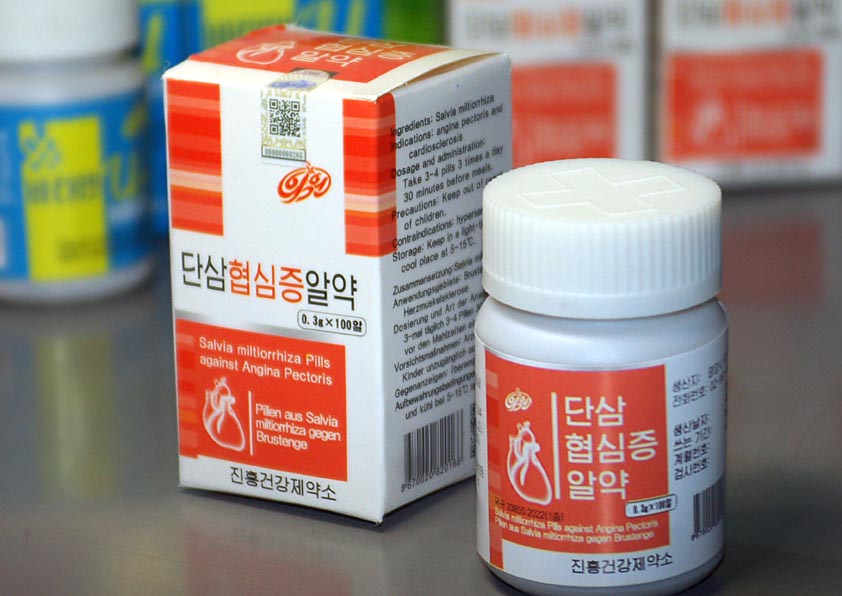 Uiwon-brand health foods and medicinal products are enjoying popularity lately. Among them, isoflavone tablets, casein collagen, growth boosters, stress removers, cartilage calcium and other health foods are in particularly high demand.
According to Sin Hyang Mi, directress of the Jinhung Kongang Chemist's, isoflavone tablets is efficacious for beautifying the figure and skin of women and preventing and treating various diseases of women, for it is made by combining isoflavone dubbed as a natural female hormone, and such natural vitamins as pini flos powder and calcium acetate on a scientific basis, and the demand for it is increasing day by day.

Growth booster and brain nourishment intensifier are also favoured by mothers with little children as they have proved to be helpful for the growth and brain nourishment. These health foods are being produced at the Jinhung Kongang Chemist's under the Academy of Medical Sciences situated in Rangnang District, Pyongyang. The company strives to increase the variety of health foods and develop efficacious medicines by using natural Koryo medicinal materials.

The Chemist's with production lines on the GMP standard, produces about ten medicinal products including Thorny Ash Antineuralgic Pills, Salvia miltiorrhiza Pills against Angina Pectori, Angunguhwanghwan which are on sale at many pharmacies in the capital city.

Many of the medicinal products developed and produced by Chemist's have been granted patents of the DPRK and earned good reputation at international expos.