By Introducing New Treatment Methods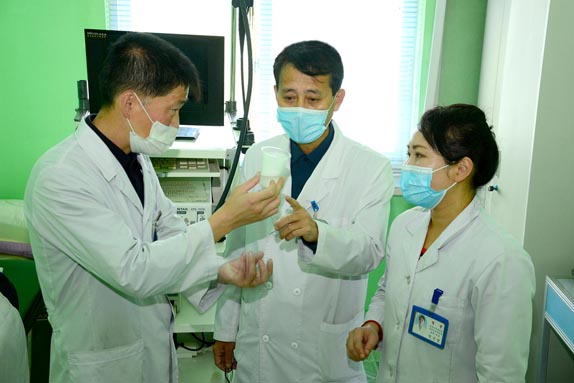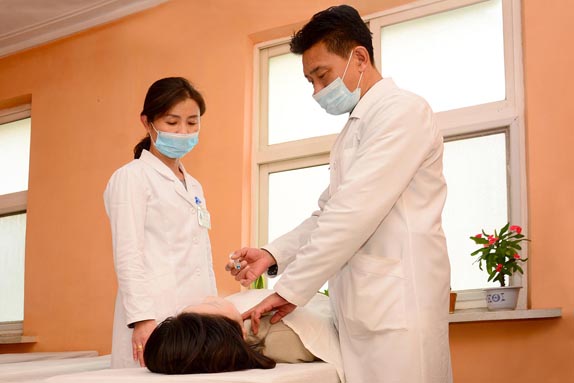 Moranbong District Hospital in Pyongyang is striving to invent and apply new treatment methods. In the course of this, Kim Chol Ung and Kim Jong Sim, doctors of the obstetrics and gynaecology department, laid foundations for curing some female hormone diseases by the method of blocking the properties ganglion.

This method guarantees effectiveness of more than 90% in treating various kinds of gynecopathy such as bleeding and mastopathy by using common medicines, not sex hormone medicines. As it causes less side-effects and complications compared to previous treatment methods and can be applied to patients irrespective of their physiological cycle, the method is quite popular among patients.

Now this method is being generalized in many hospitals. The hospital has developed and introduced effective methods such as trauma sound pressure method for treating incurable trauma and the one of using styptic spume for gastric hemorrhage. The latter method can shorten the time needed for stopping bleeding.