Number of Centenarians Increases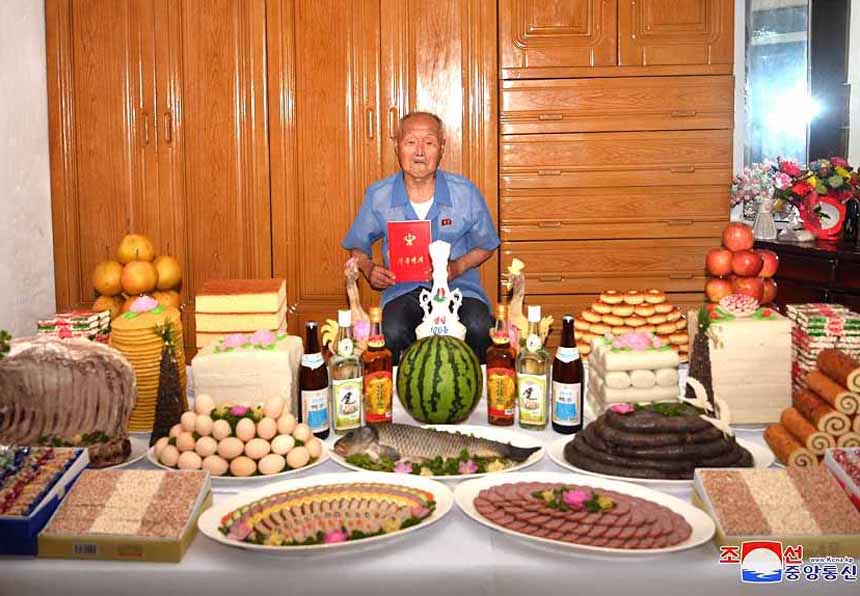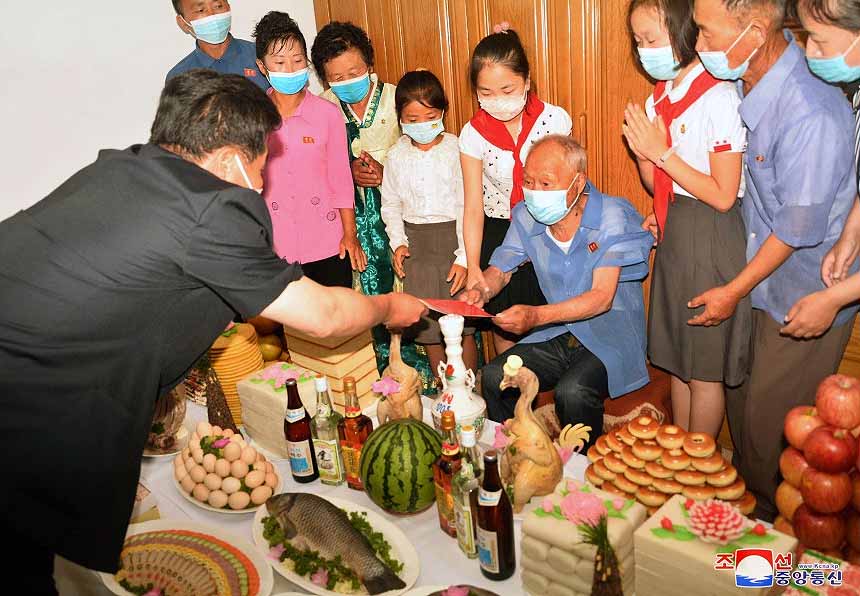 Last July, Han Sun Son, who lives in People's Neighbourhood Unit No. 2, Phunghung-ri, Hoesang District, Hamhung, South Hamgyong Province, the Democratic People's Republic of Korea, greeted his 100th birthday.

The respected Comrade Kim Jong Un sent him a birthday spread.
Deeply moved by the daily-increasing benevolence of the Workers' Party of Korea for the people, he extended his greetings of gratitude to Kim Jong Un. Senior officials of the district visited his family to congratulate him and acquainted themselves with his health and living conditions.

Thanks to the most advantageous public health policy of the DPRK for the people's health and promotion of the people's wellbeing, the number of centenarians increases steadily, giving pleasure to society.

In recent months alone, Pak Hak Sil in Koup-ri, Kangnam County, Min Pyong Gum in Poman-ri, Sohung County and others in Kaesong and Phyongsong, and Riwon, Nyongbyon and Sohung counties were given birthday spreads sent by General Secretary Kim Jong Un in honour of their 100th birthday.