Students Conduct Anti-epidemic Activities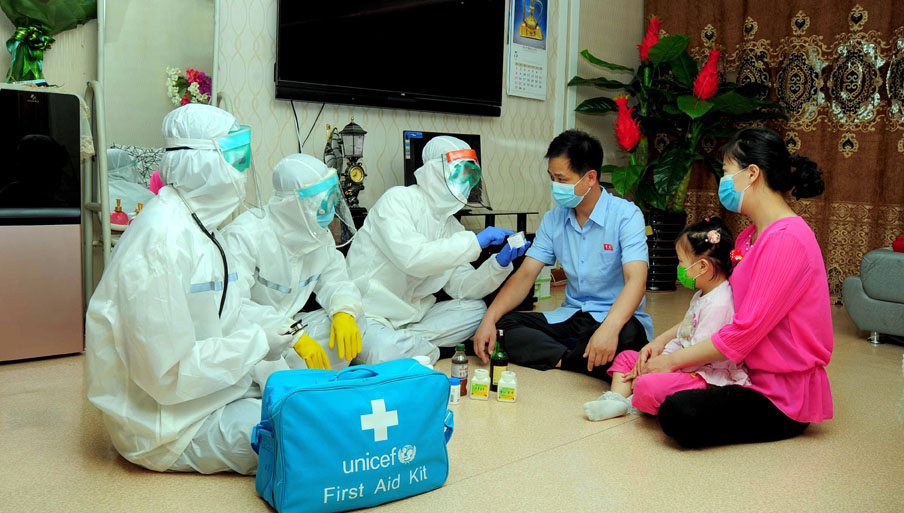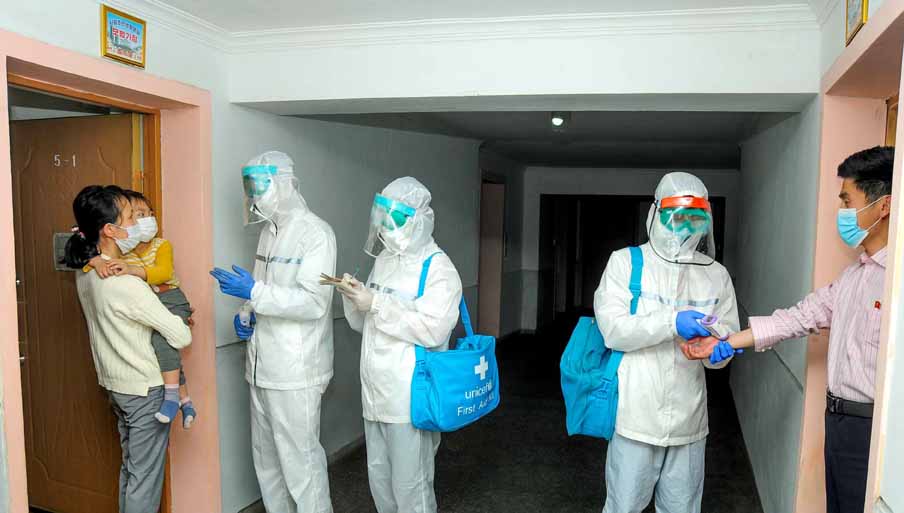 In the situation where the state epidemic prevention work was turned into the top emergency anti-epidemic system, many students in the medical sector have volunteered for the effort to check and treat the patients with fever at clinics, the lowest unit in the medical sector.
The students from Pyongyang University of Medical Sciences and Pyongyang Municipal College of Medical Sciences are engaged in these activities at the Mirae Polyclinic in Phyongchon District.

Together with family doctors they are making rounds of households four times a day, checking and taking prompt measures for patients with fever.

They are informing the residents under their charge of the common knowledge and other necessary data on how to prevent and treat the epidemic disease.

Many students including Kim Yong Hyok, a student from Pyongyang University of Medical Sciences, donated medicines obtained by their families to the residents under their charge.

Pak Ye Ryong, a student from Pyongyang University of Medical Sciences, said: At the outset I feared to some extent; but I was moved to see Comrade Kim Jong Un, General Secretary of the Workers' Party of Korea, convening several important meetings to discuss the matters to save the people's lives and visiting the pharmacies in Taedonggang District in the dead of night–going closer to the people even before the public health workers. Although I feel tired while checking and treating the residents every day, the thought that what I am doing is part of the effort to defend the country and the people encourages me to redouble my effort with a higher sense of responsibility.