KPA Medics Hold Oath-taking Meeting and Immediately Launch Campaign to Provide Medical Supplies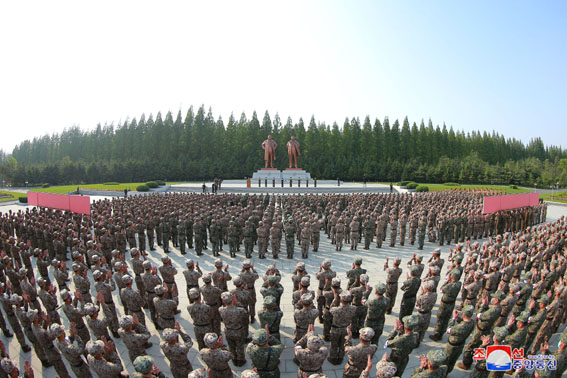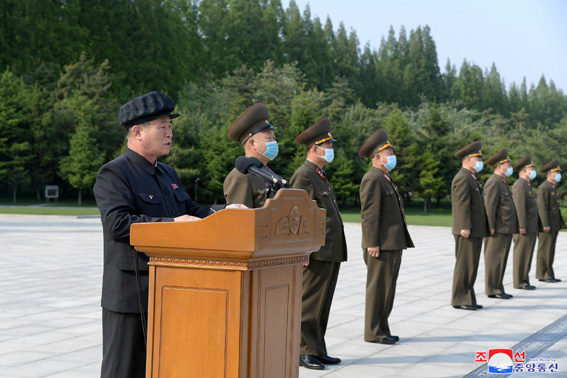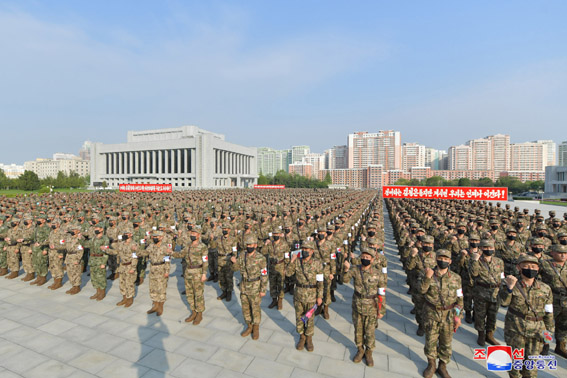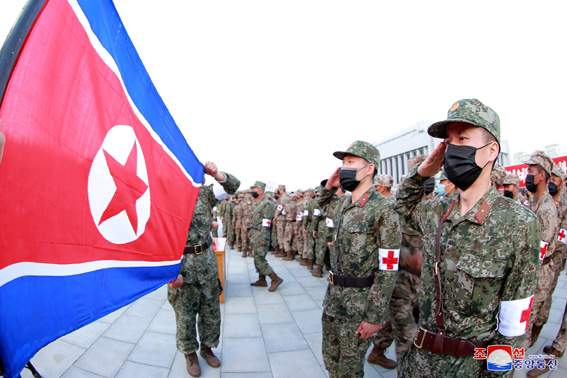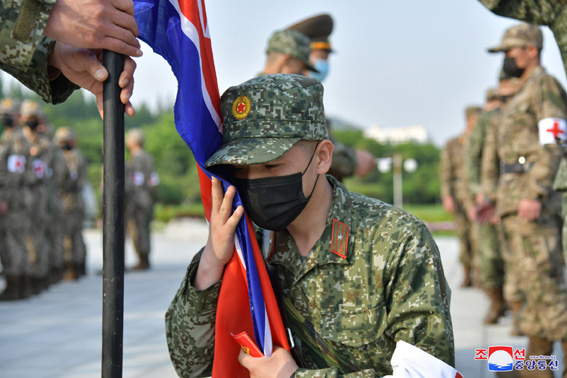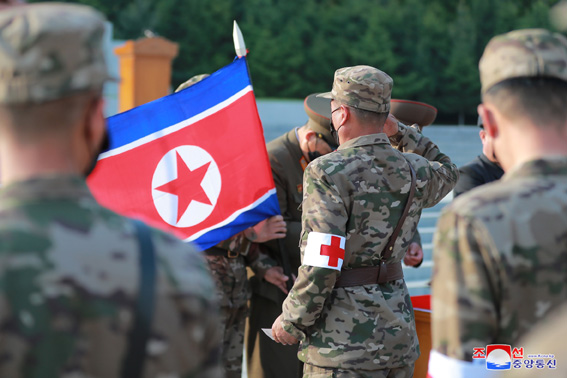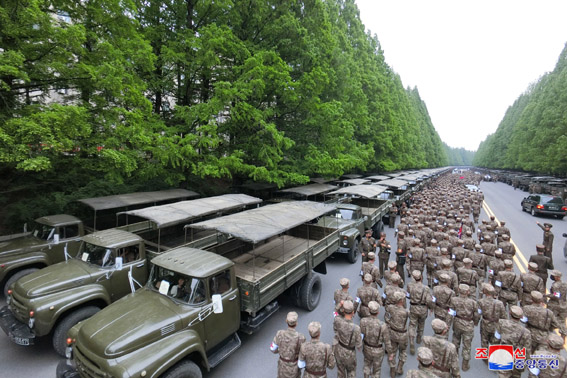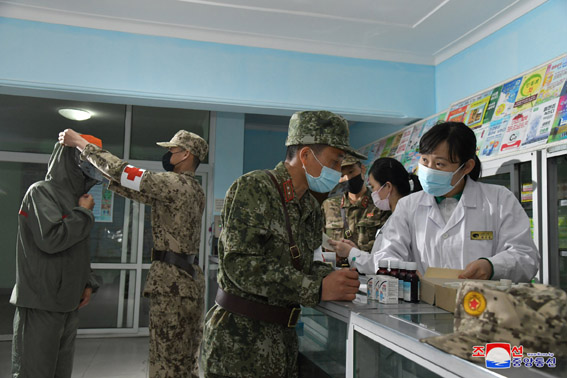 A strong contingent of medical personnel in the medical sector of the Korean People's Army was urgently committed to the battle for the supply of medicines which is vital for victory in the anti-epidemic campaign on the special order of the Central Military Commission of the Workers' Party of Korea.
The combatants held a meeting on May 16 at the Ministry of National Defence to pledge themselves to perform their assigned duty in the fight to control the prevailing health crisis in the capital city of Pyongyang. It was attended by officers of the ministry and the combatants in the KPA medical sector to be dispatched to perform the mission of supply of medicines and transport of medical supplies in the capital. The platform was taken by Pak Jong Chon, member of the Presidium of the Political Bureau and secretary of the WPK Central Committee, and commanding officers of the ministry.

Pak Jong Chon read out the special order of the WPK Central Military Commission on urgently committing a contingent of medics of the KPA to the front of emergency anti-epidemic efforts in the capital. Speeches were made by Colonel General Kwon Thae Yong, first vice-minister of National Defence and director of the KPA General Bureau of Logistics, officer Ryang Chung Sok and NCO Choe Tong Ju.

A letter of pledge to the respected Comrade Kim Jong Un was adopted at the meeting.

After the meeting, certificates of dispatch in the name of the KPA committee of the WPK were awarded to the officers and NCOs to be urgently dispatched as members of the medical treatment and medicine supply teams to resolve the epidemic crisis in Pyongyang.
They were given a warm send-off by the officers of the ministry, KPA service personnel and officers' wives. Upon arrival at the spots, the combatants launched into the supply of medicines.