Over 110 Days of Devotion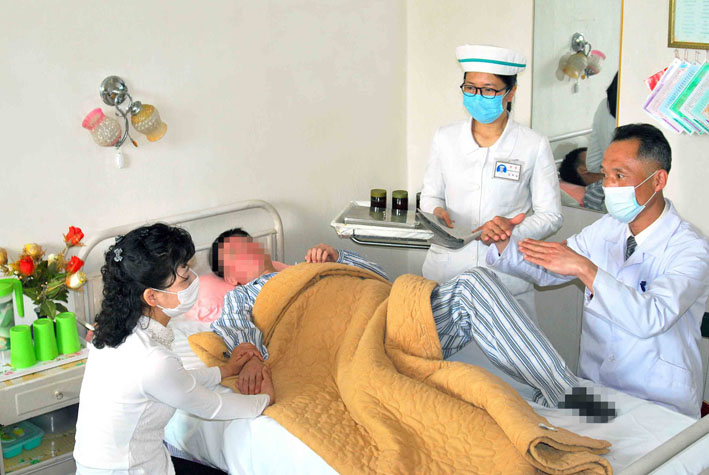 In November last year a young man was rushed to the Pyongyang Municipal People's Hospital No 2.
The patient, Rim Son Chol by name and living in Moranbong District, had been seriously burned on the legs by an accident.
His state was so serious that some thought his legs might have to be cut.

But the department of general external wounds immediately buckled down to treating him.
Following an operation to carve out necrosis, several other operations were conducted. The patient's state began to get better, but what was important was to ensure success in skin grafting.

While seeking an operational method of minimizing the physical burden of the patient, the medical team consulted with competent doctors. The first skin grafting was successful and various methods were applied. Officials and employees of Rim's enterprise and residents in his district helped in this way or that. Over 110 days passed during which several operations were conducted.

Thanks to the devoted efforts of the medical team and sincere help of many others, Rim was fully recovered.