With the Motherly Care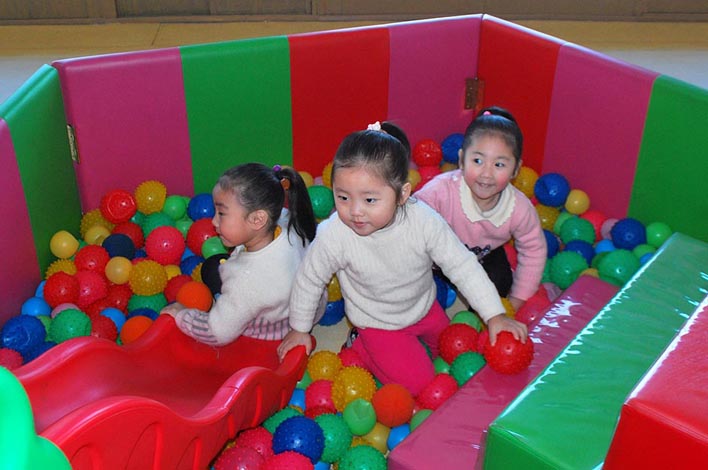 Pyongyang September 15 Weekly Nursery located in Central District in Pyongyang is a nursery for the children of women scientists, journalists and artistes in the city, who make frequent business trips.
Deeply mindful of the importance of their job, its nurses take good care of the children as their mothers would do. Based on a deep understanding of the individual characteristics of the children, the nurses make their daily life flow with songs as suited to their psychological features. And they pay close attention to their moral education and cultivation of good manners so that the children can develop respect for the elders and love for their friends.

They direct much effort to identifying the children's talents and cultivating them. Thanks to their efforts, Phyo Ji Hyon, aged 4, won a technical prize at the paduk (go) contest of children in Pyongyang held in last autumn, and many others have cut a conspicuous figure.

The nursery pays special attention also to the nutritional management for the children. Principal Jang Un Ha and the nurses pay heed to the daily menus of the children so that they can take sufficient amounts of nutritional elements every day. Thanks to the dairy products and other nutritional and delicious foods supplied to them daily by the state, the children are growing up stoutly in good health. The nurses feel pride in their work seeing the mothers pleased to take back their children in better health than the previous week.