By Various Methods of Nursing and Upbringing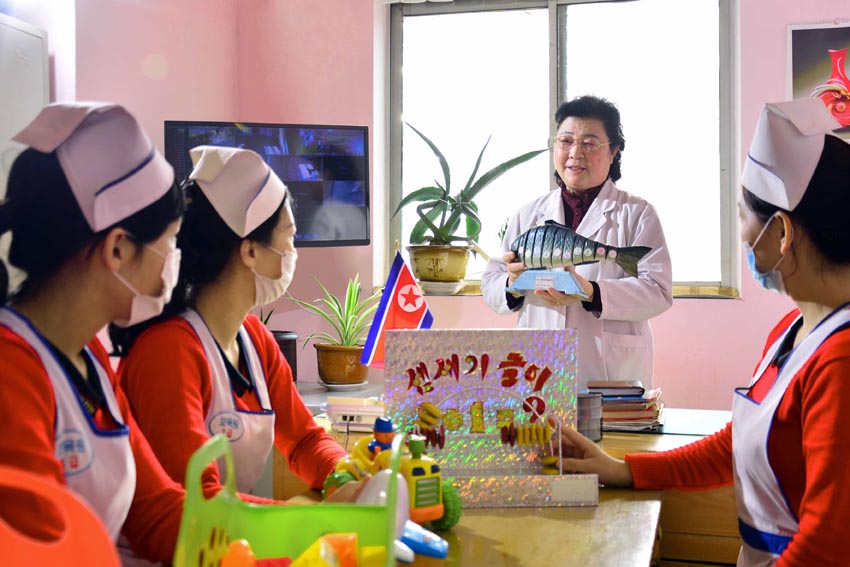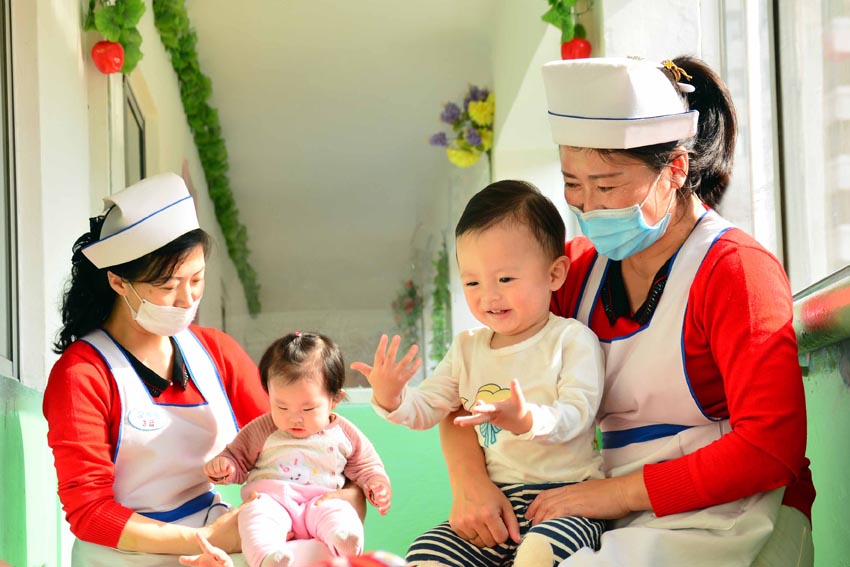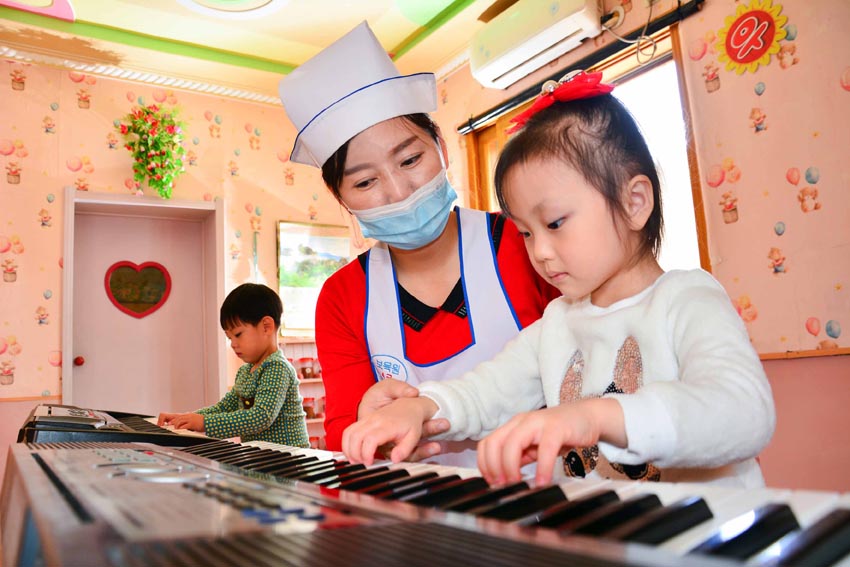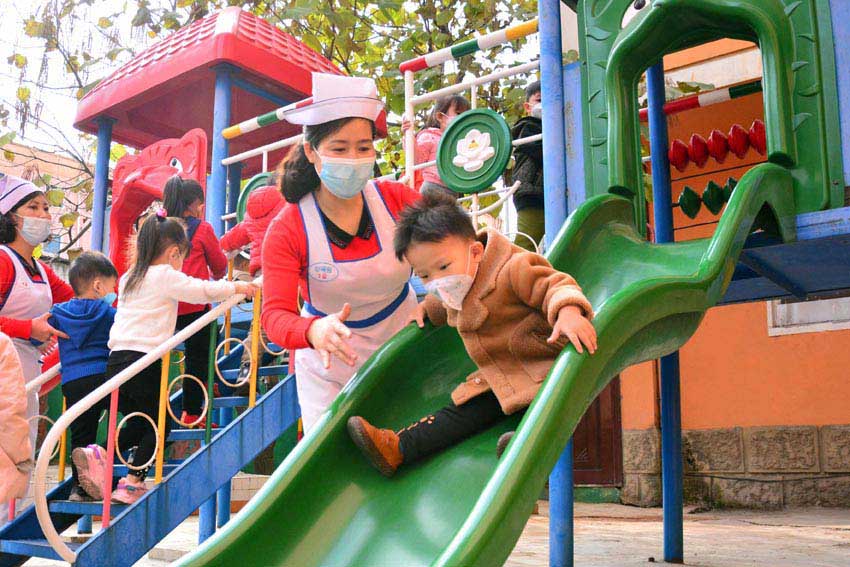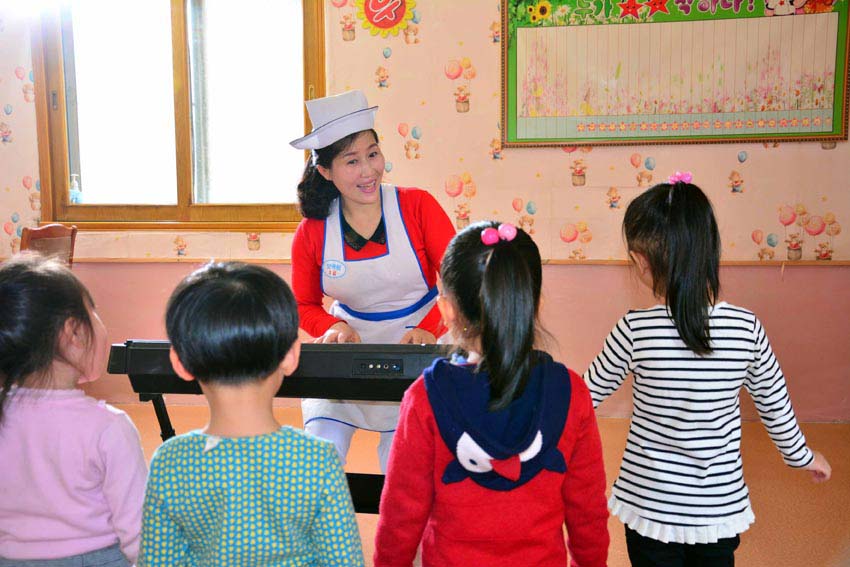 The Ryonhwa-dong No. 2 Weekly and Daily Nursery of Central District, Pyongyang, is equipped with teaching rooms, children's rooms, intellectual development room, swimming pool and other facilities. It runs divided into daily and weekly classes for children who are 7 months old to 5 year old.
Ri Il Myong, headmistress of the nursery, says: "A saying goes, 'A habit formed at the age of three will persist until eighty.' This indicates how important one's education in the pre-kindergarten period is."

The nursery is applying nursing and upbringing methods as suited to the mental features of the children. Various teaching aids including "Interesting Music Play" and "Hand Washing Play" produced by its nurses themselves are helpful for the intelligence education of the children because they can easily accept them with interest. The nursery is positively using several presentations as well so as to develop the children's imagination and creativity. And it is teaching abacus, paduk (go), electronic organ, dancing, musical instruments and so on to children with high intelligence. Not a few children who passed this nursery are now distinguishing themselves for their excellent talent in kindergartens and primary schools.

Nurses of the nursery are devoting efforts and passions to bringing up children into healthy, intelligent and wise persons, true to the noble will of the Workers' Party of Korea which spares nothing for children.