To Increase the Practical Abilities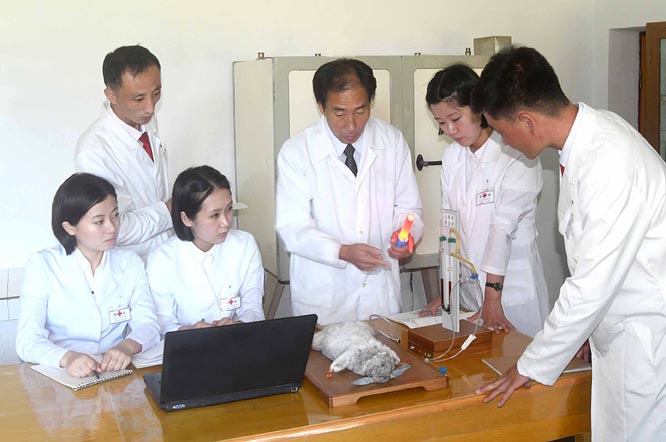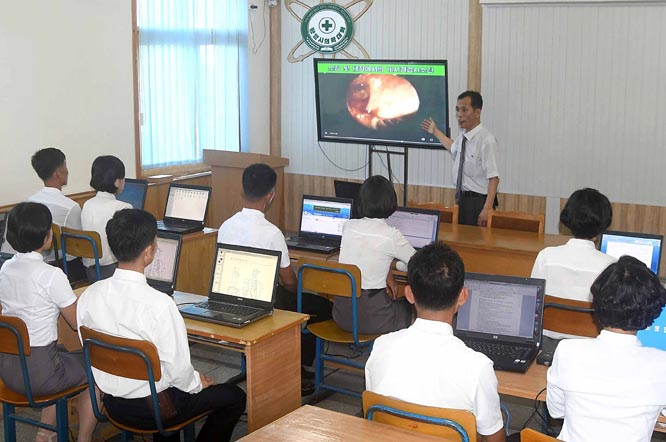 Pyongyang College of Medical Sciences, situated in Taedonggang District, is improving the quality of education by continuously innovating the contents and methods of education.

Priority is given to improving the qualifications of the teachers. Many teachers are exploring and applying practical and superior teaching methods that conform to the modern trend of development of education and pedagogical principles. The college is striving to make the contents of education practical, comprehensive and up-to-date.

In the course of this, it has developed many applications based on virtual reality technology, helping students to observe the invisible phenomena occurring in human body, and developed various medical apparatuses like virtual models, experimental devices, electrocardiograph for small animals, ultrasonic inhaler and high-frequency cauter so as to improve the practical abilities of the students.

The experimental devices made in the college were highly appreciated in the Education Commission-hosted exhibition held in April this year and introduced across the country. Kang Yun Hong, a department chief, said, "As our college is supposed to train engineers of human life, we will pay greater attention to inspiring the students to cherish warm heart of loving and valuing the human life, while improving their practical abilities."