"Our Headmistress" of the Weekly Nursery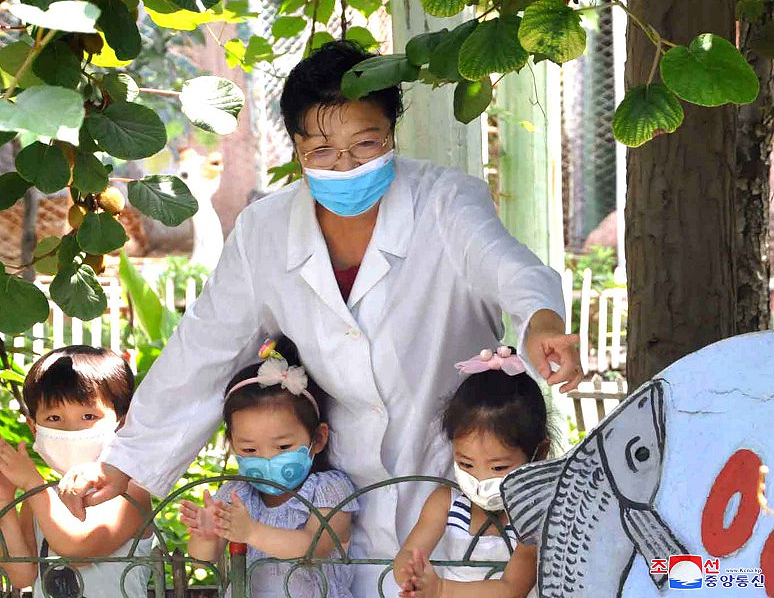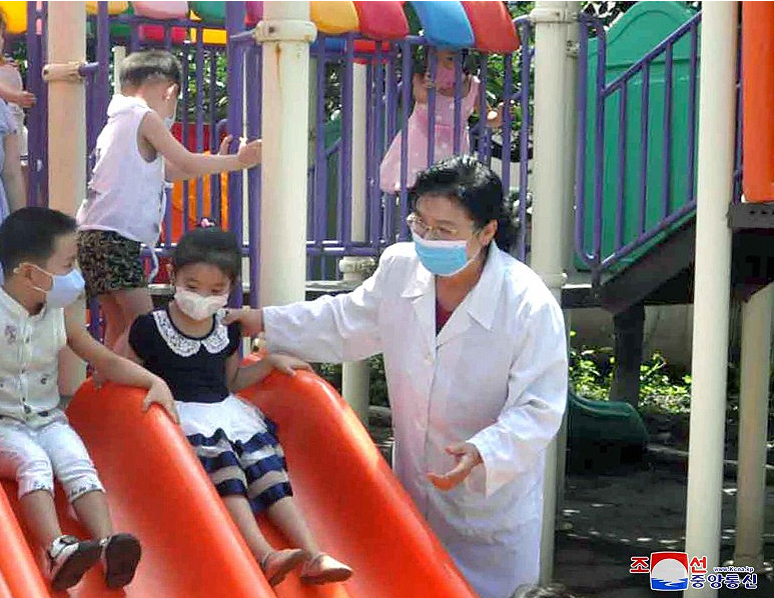 Kim Kyong Suk, the headmistress of the Juil Nursery in Sariwon, is a Merited Nurse and merited socialist patriot who carries out policies of the WPK and state which set upbringing of the children as the most important work.

Over the past 30-odd years she has devoted her all to the children, the future of the country. Thanks to her and other nurses' devoted efforts and sincerity, the nursery is equipped with all necessary conditions for bringing up the children in good health: the compound heavily wooded with fruit trees such as Chinese gooseberry, grape vine and apple trees, the outdoor wading pool and playing ground, animal shed and fish pond. They find pride and worth of life in the bright smile of the children at the sumptuous table with various nutritious foods.

When people see her, they call her "our headmistress."
She often says:

"Whenever I hear the children's laughter ringing out through the windows of the nursery, I visualize the future of the country and make up my mind to carry out my responsibility and mission more creditably."