Ryugyong General Ophthalmic Hospital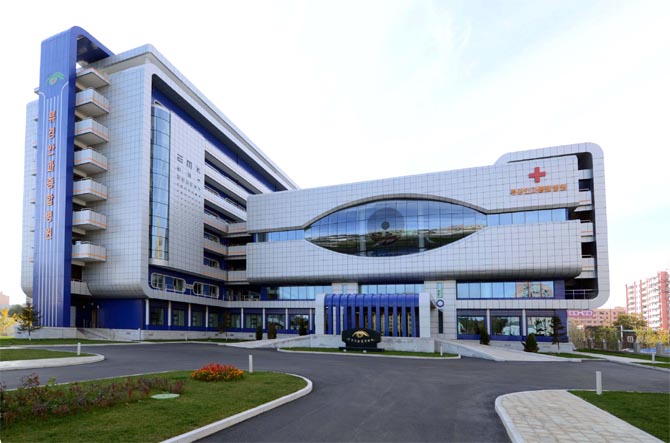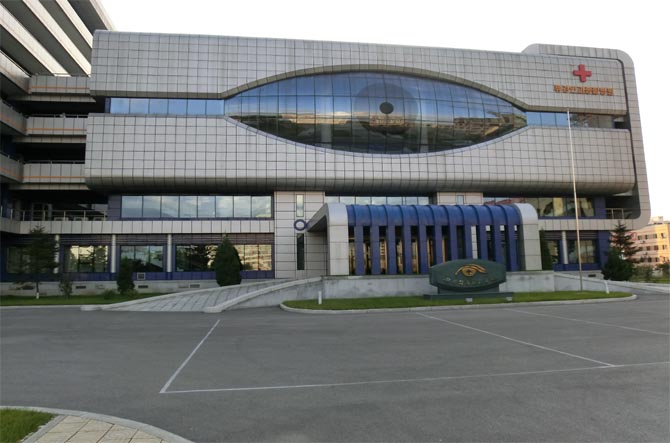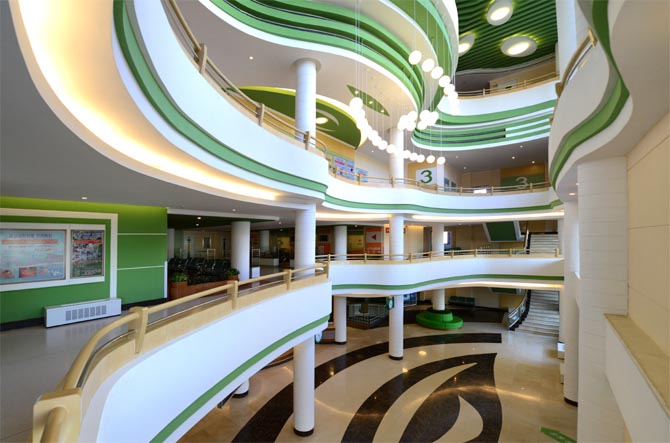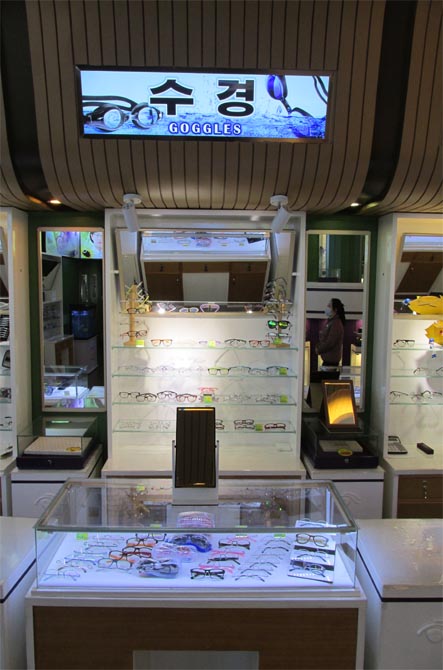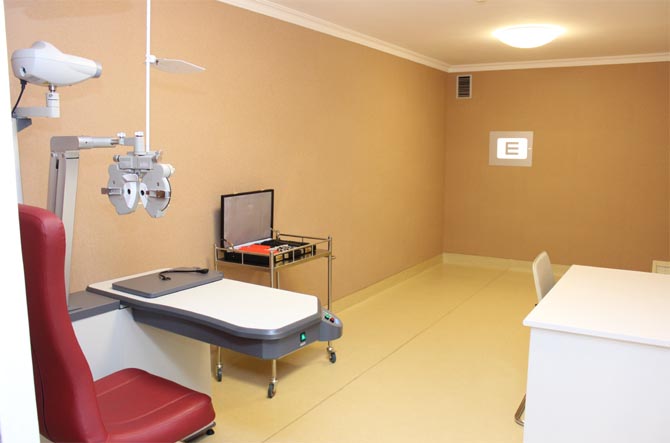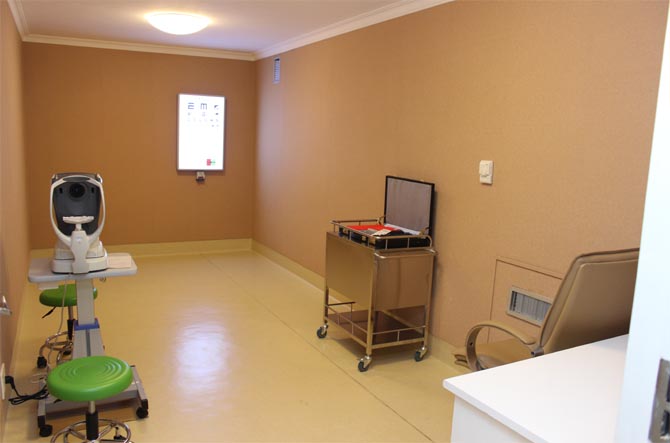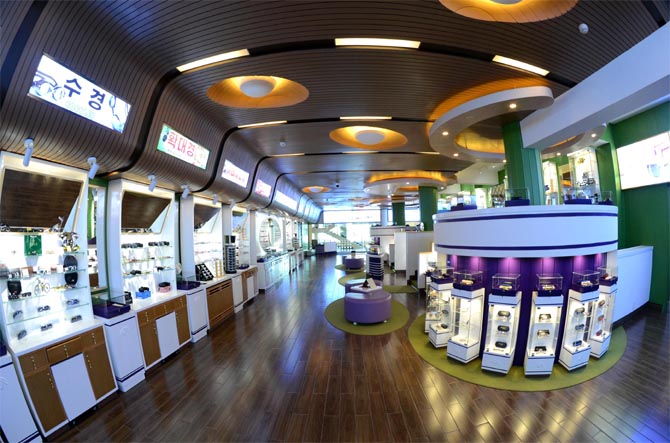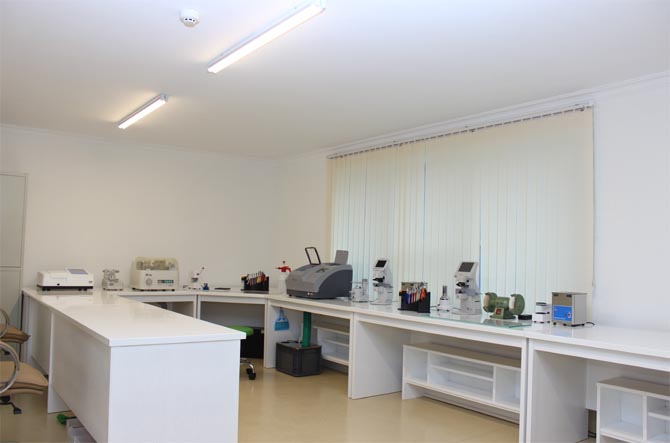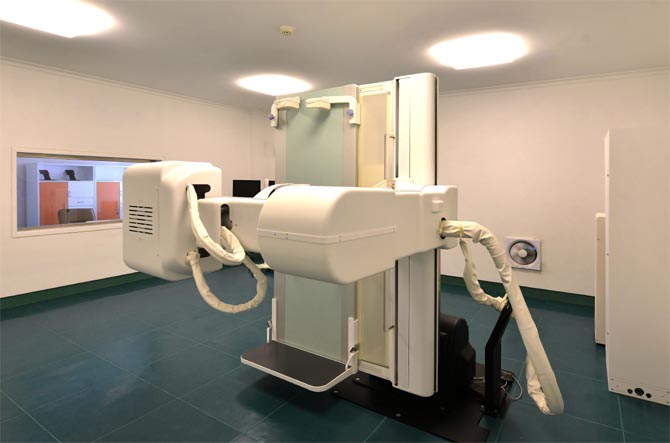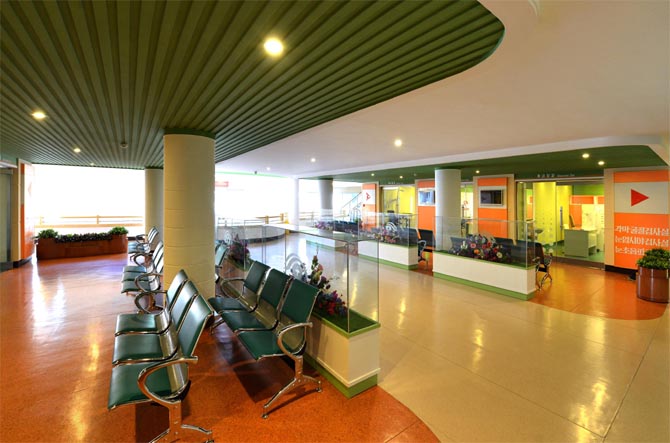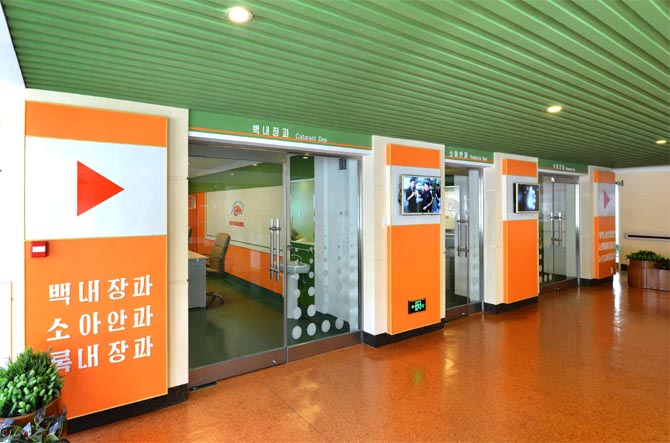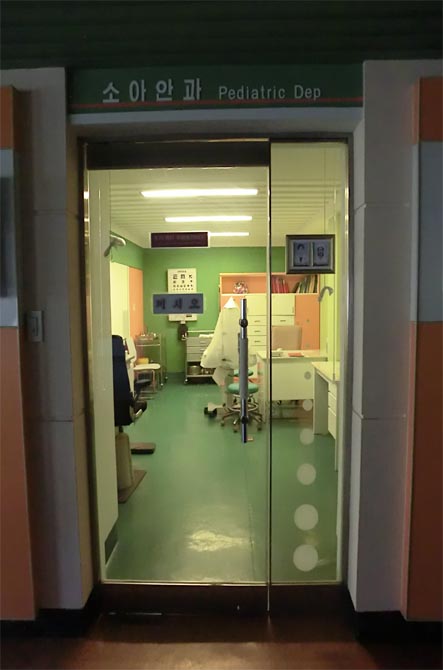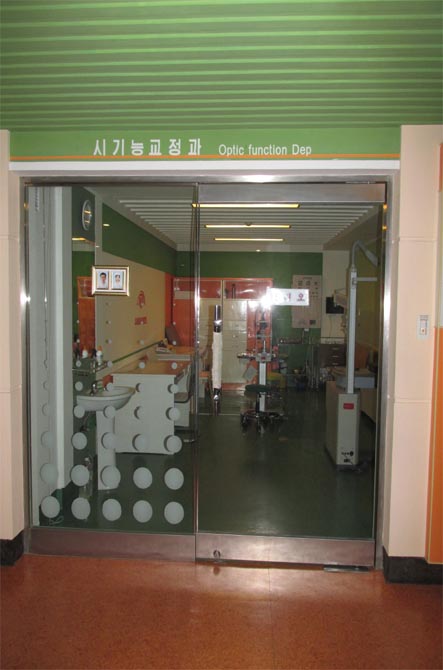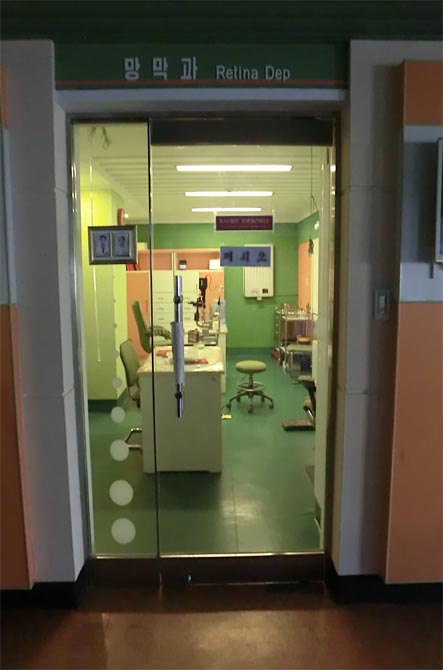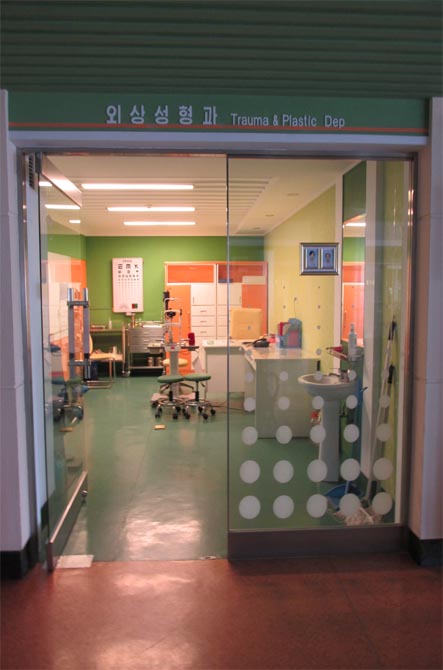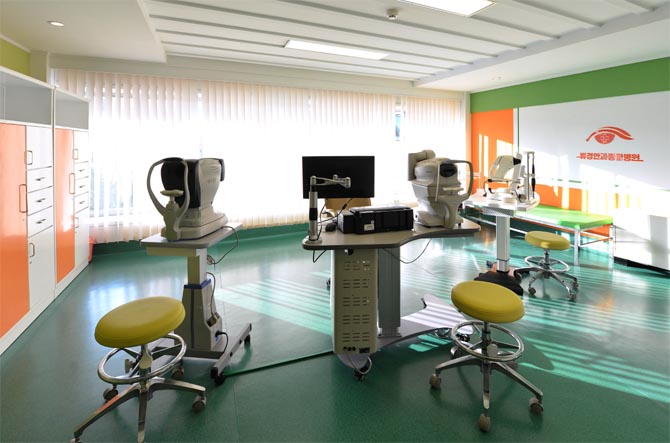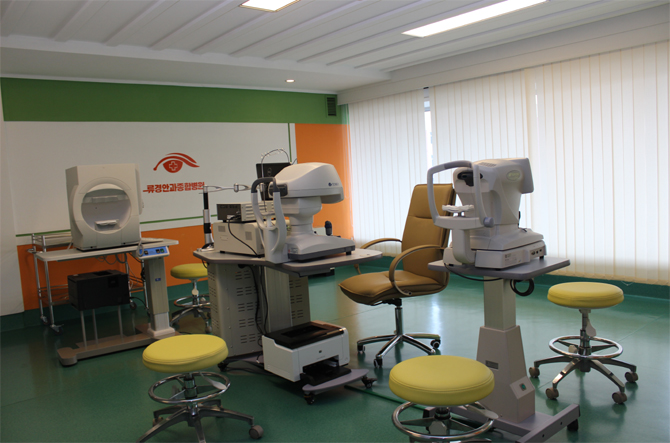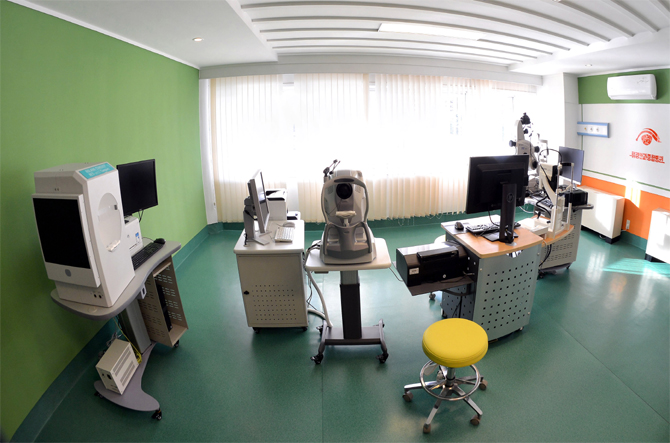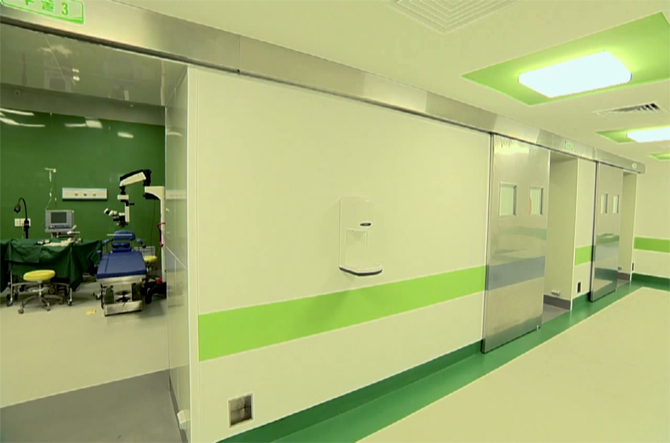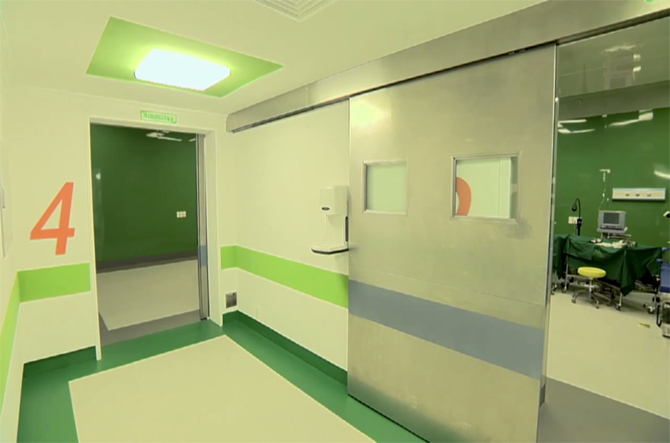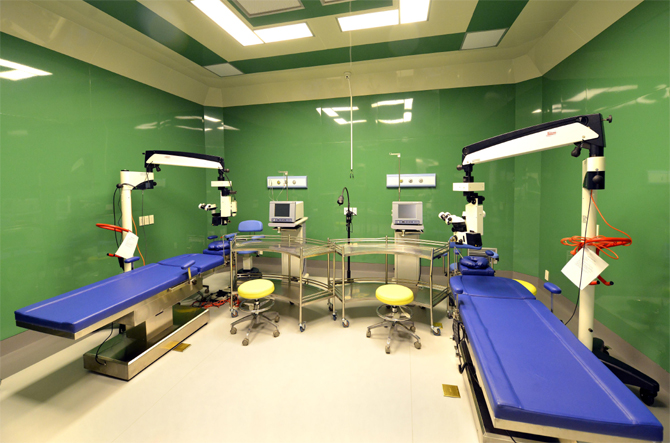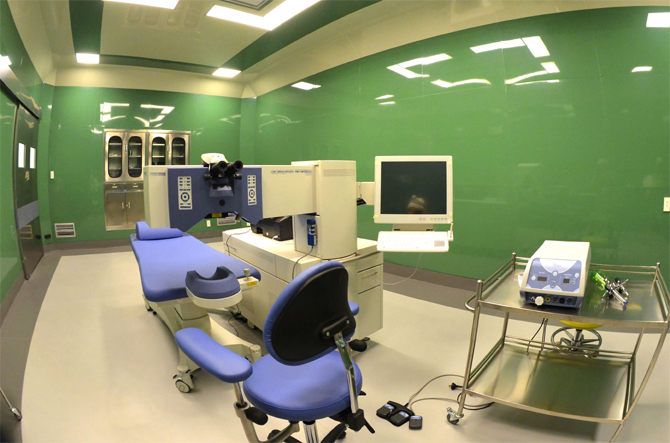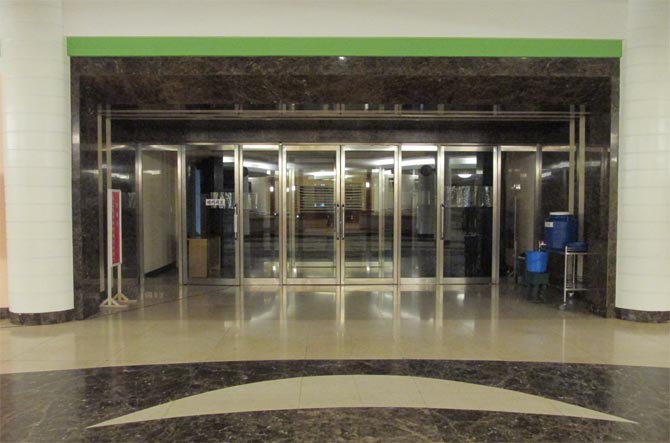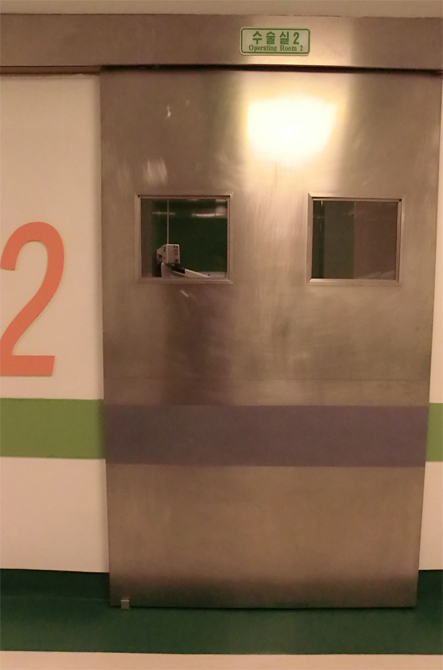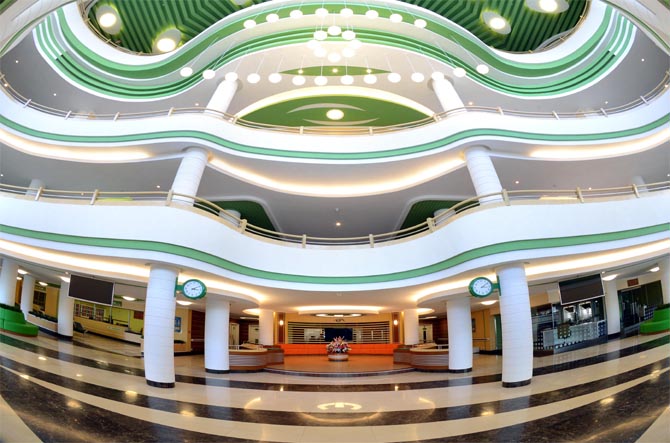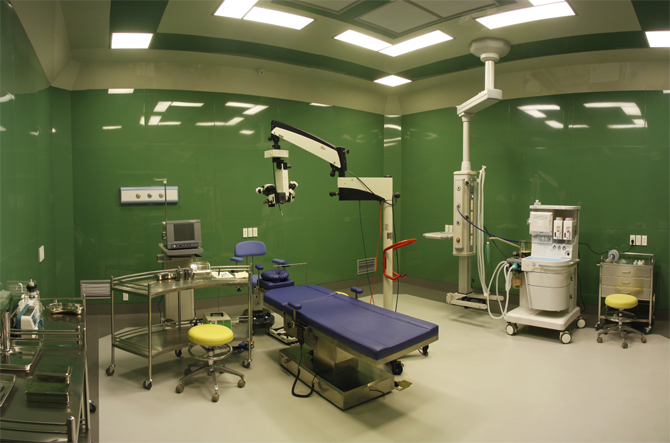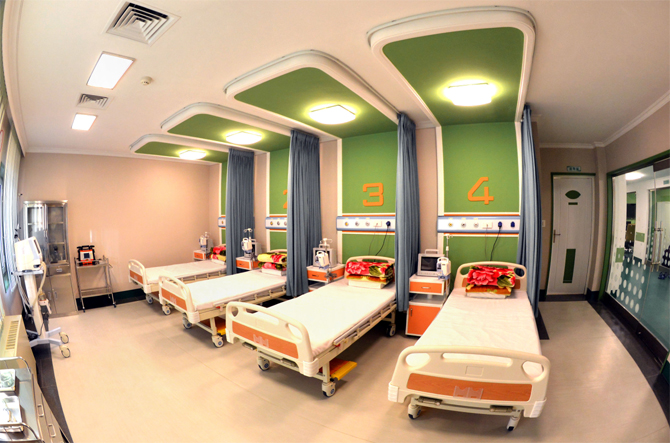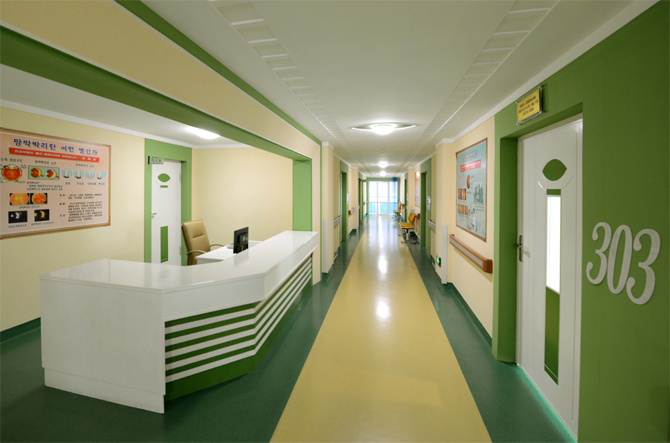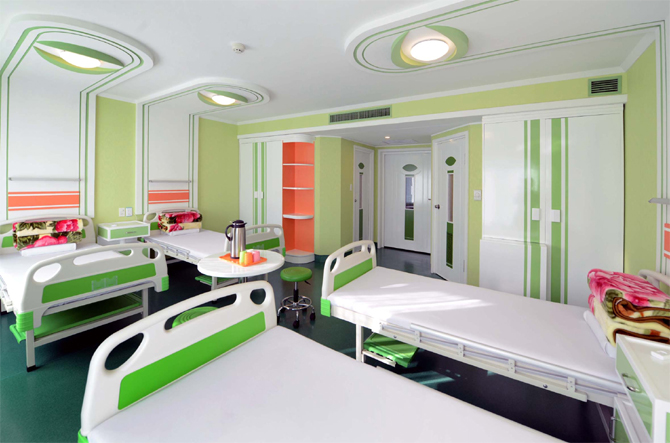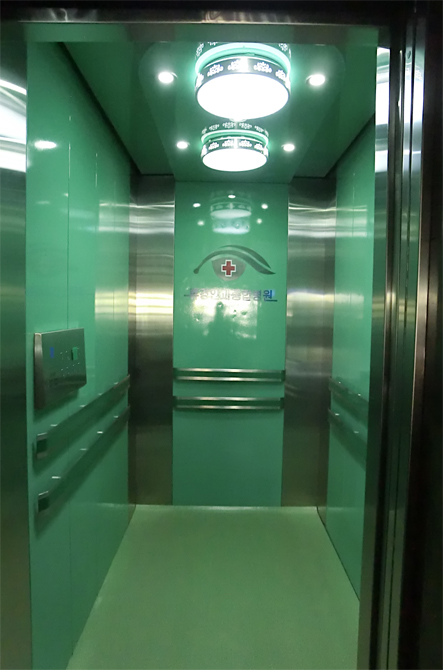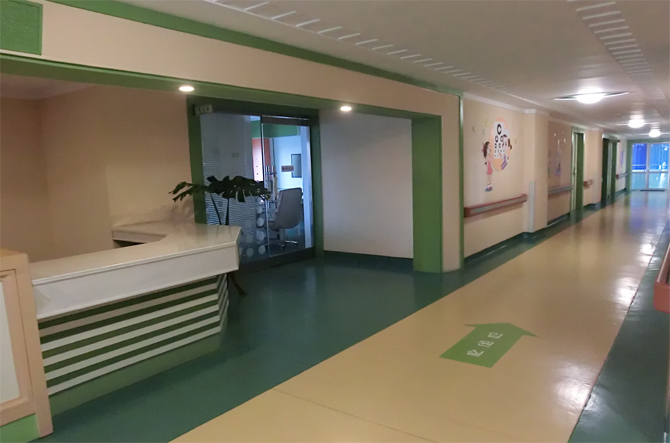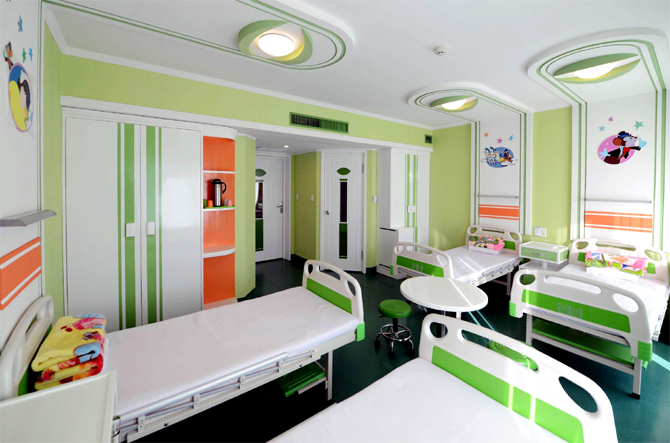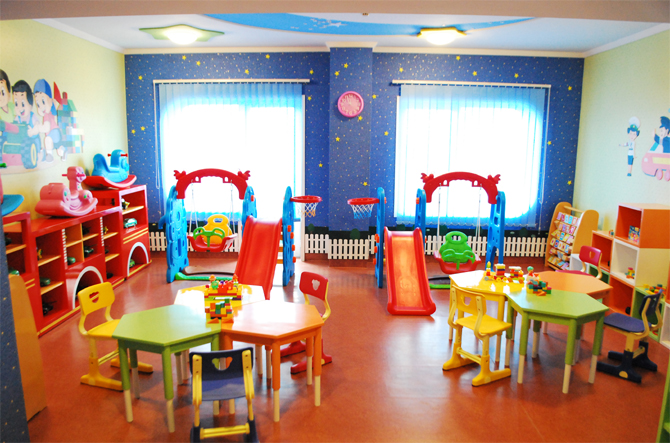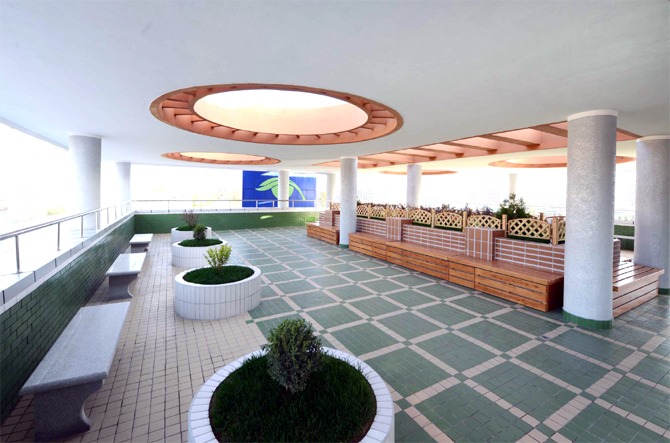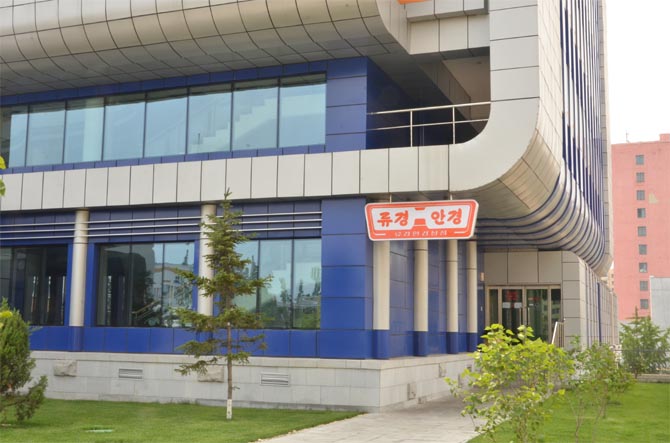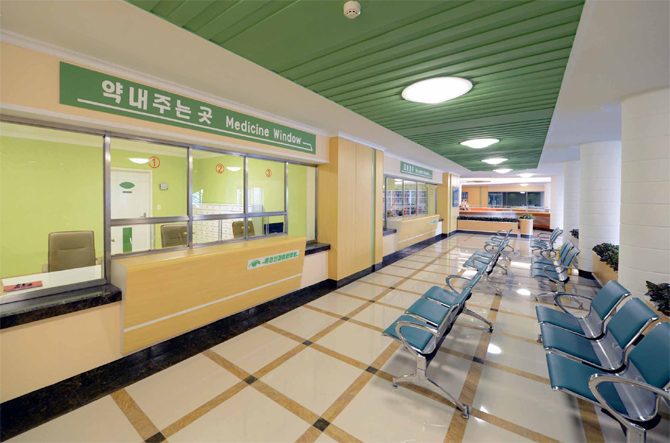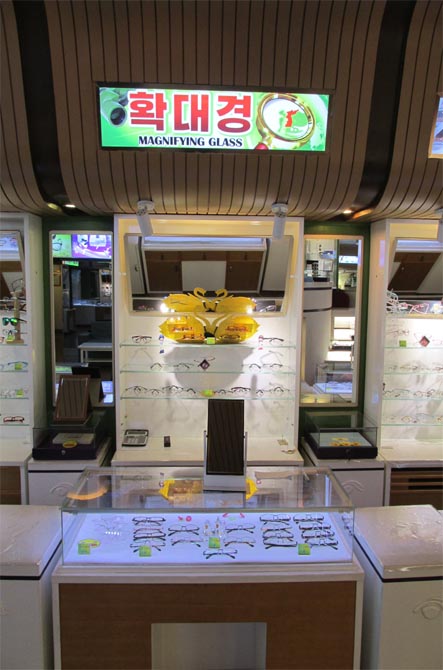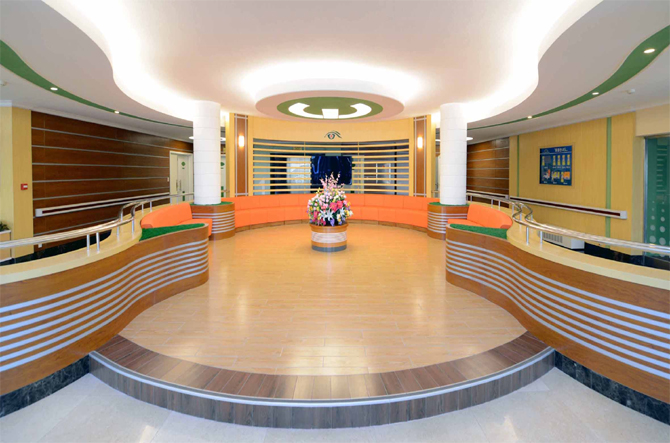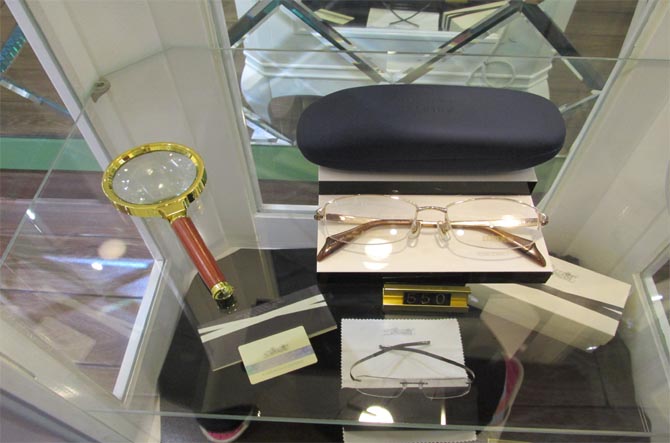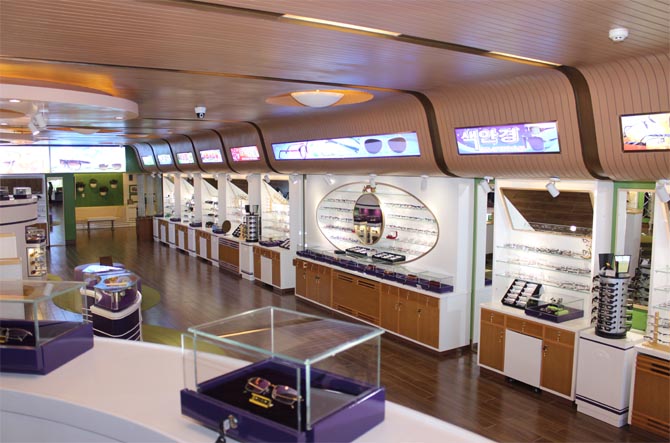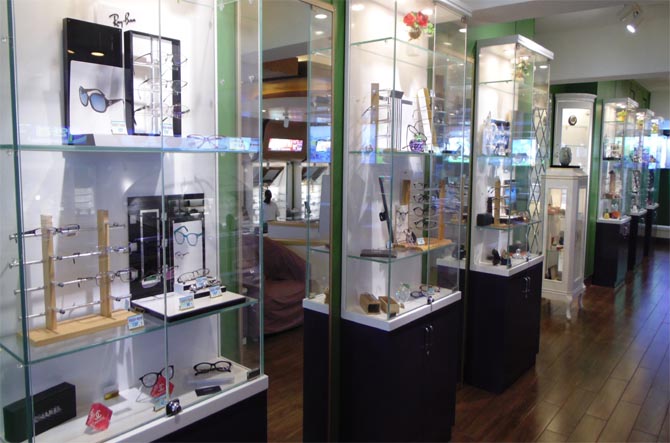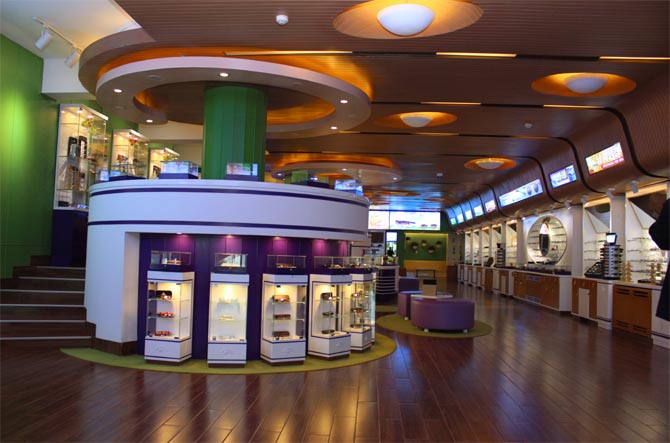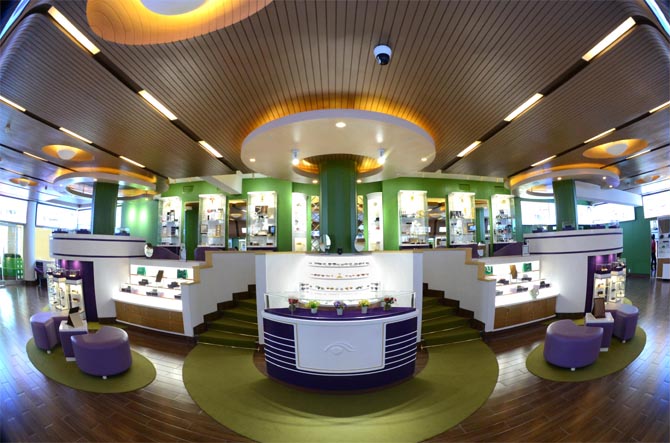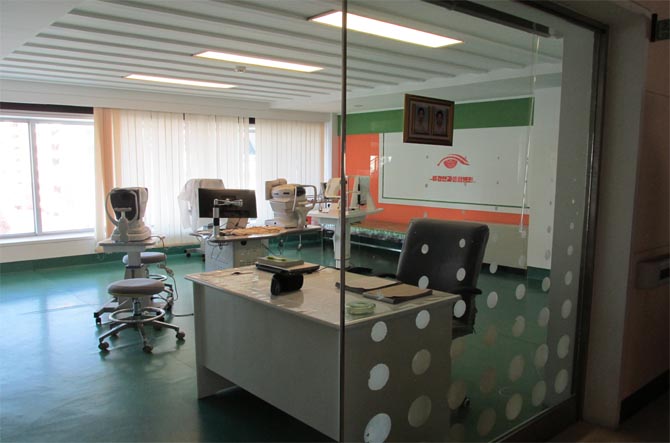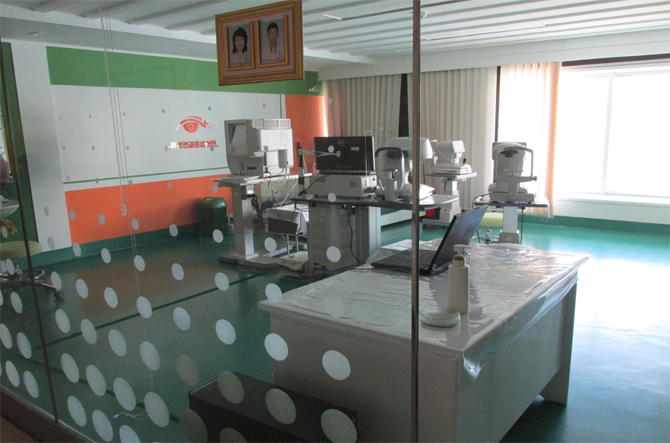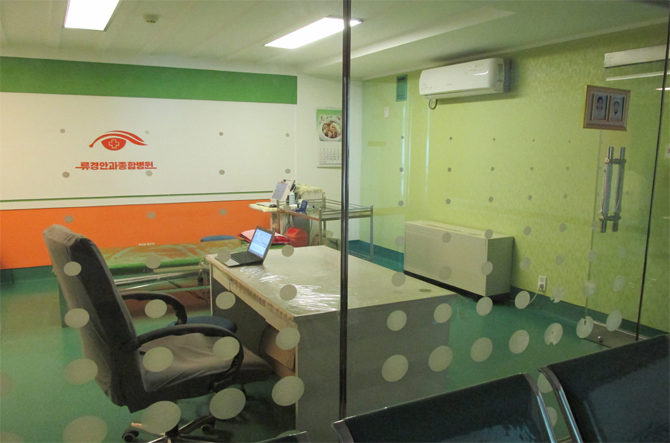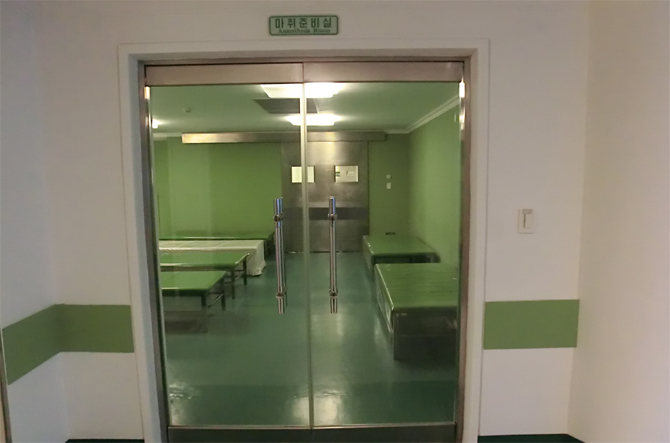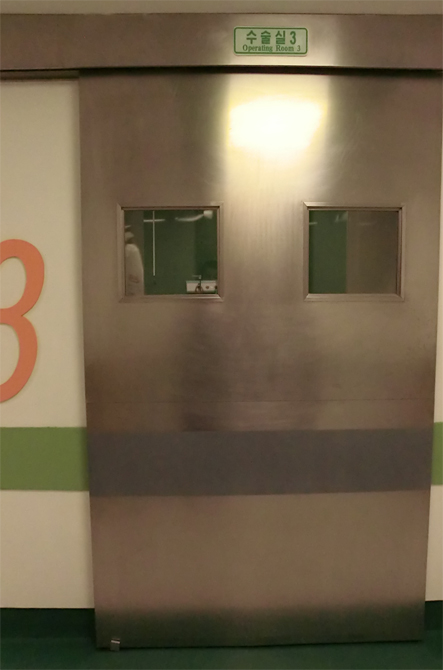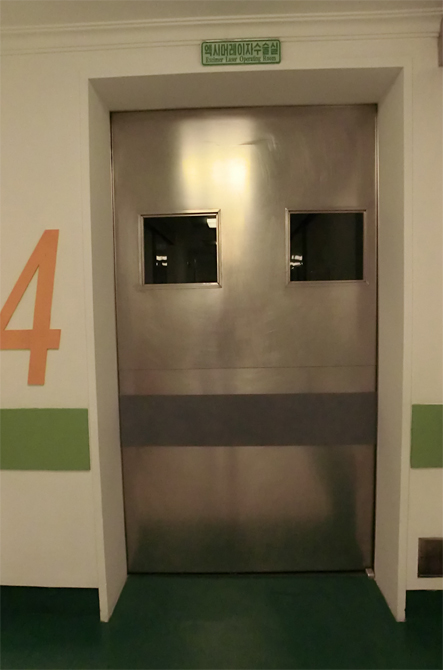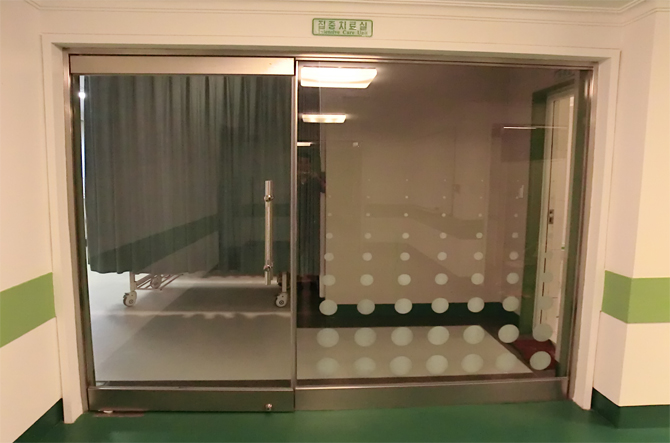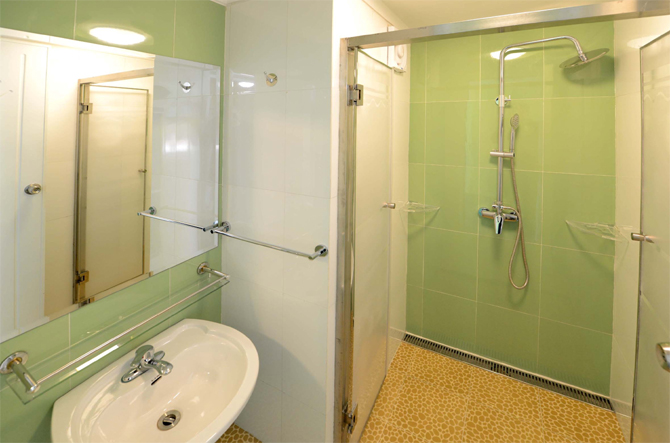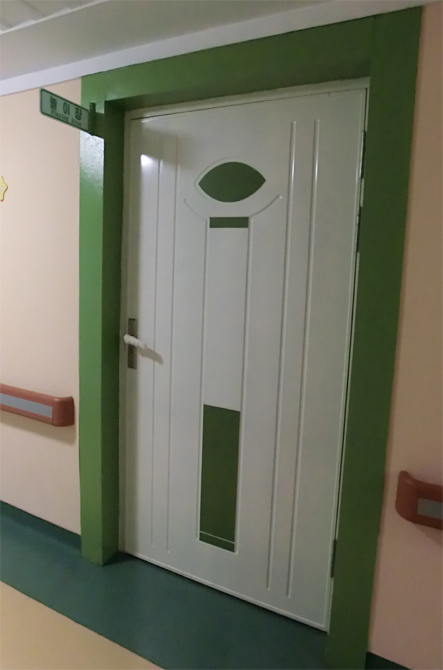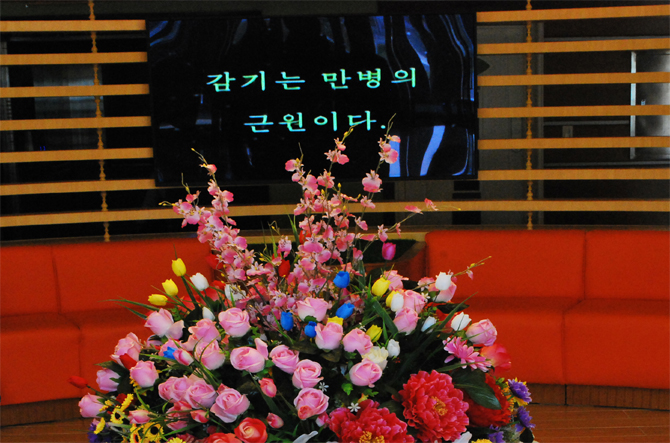 The Ryugyong General Ophthalmic Hospital was opened on November 1, 2016 as a multifunctional and comprehensive ophthalmic service complex. Established at the personal proposal and through energetic guidance of the respected Comrade Kim Jong Un who always pays close attention to the people's eyesight, it provides treatment for all kinds of eye-related diseases and service for glasses.

Occupying the total area of 11 800 square metres it consists of a four-storeyed building for outpatient service and an eight-storeyed one for inpatient service.
There is a vivid model of human eye on the front wall of the outpatient building, and there is a model of eyesight test chart on the outer wall of the inpatient building, so you can easily notice this is an ophthalmic hospital.
On the ground floor of the outpatient building there are: an outpatient reception, a dispensary, an x-ray unit and an optician. On the first floor you can find special treatment units and diagnosis and examination units equipped with all kinds of sophisticated eye-examining facilities.
The second floor is occupied by an operating suite which has four operating theatres equipped with all sorts of ophthalmic operating facilities, a consultant room where you can observe an operating situation in real time and speedily deal with any problem arising in the operation, and an intensive care unit.
On the ground and first floors of the inpatient building are found an emergency and a clinical laboratory department; there are sickrooms on the second-seventh floors.
There are special outpatient treatment rooms which can deal with particular ophthalmic diseases. Patients go through an eyesight test, a slit lamp microscope-used test and other kinds of examinations, and, if necessary, they are put to additional examinations in diagnosis and examination rooms using relevant apparatuses.
The diagnosis and examination rooms give prompt and precise diagnosis using cornea and refraction examination devices, automatic perimeters, fundus cameras, OCTs and other kinds of latest facilities.

And the operating suite performs operations for all kinds of ophthalmic diseases like cataract and glaucoma.

On the top floor of the hospital there is an open-air resting place where patients can enjoy their free time at any moment.
In the hospital is the Ryugyong Optician which offers whatever types and kinds of glasses to men and women of all ages. It also offers contact lenses, swimming goggles, glass cleaners and other things related with glasses.

The correction room performs a scientific test of the sight and precise correction of glasses so that customers may get proper glasses for their sights. The assistants give kindly help to choose a nice rim suitable for customers' likings and facial types.

The processing room adjusts the size of glasses and adds colour to the glasses as customers demand.
As an everlasting epitome of the Workers' Party of Korea's politics of prioritizing, respecting and loving the people, the Ryugyong General Ophthalmic Hospital will continue to make a tangible contribution to improvement of the health of the people who are working hard for socialist construction.