Health Care for Pregnant Women and Nursing Mothers in the Context of Emergency for Pandemic Prevention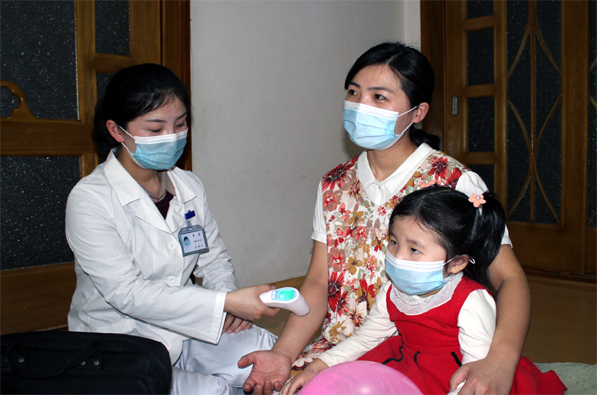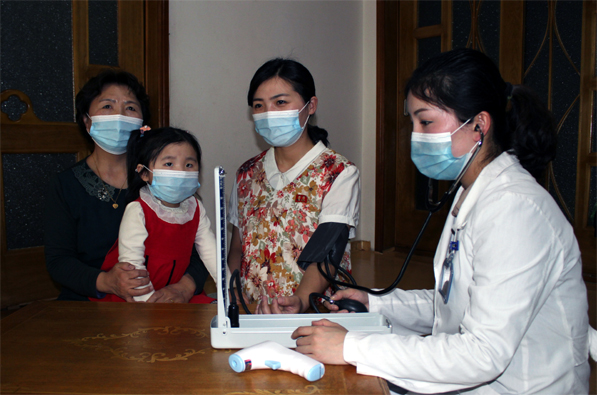 In accordance with the state policy of giving top and absolute priority to the safety of life and well-being of the people, the Democratic People's Republic of Korea is paying great attention to women's health and right, especially their reproductive health and right.
While thoroughly implementing state measures for the unprecedented emergency for pandemic prevention, the Pyongyang Maternity Hospital, provincial maternity hospitals, obstetrical and gynaecological departments of city and county people's hospitals and primary healthcare facilities are encouraged to intensify their effort to ensure the health of pregnant women and nursing mothers during the emergency. In order to protect their health the primary healthcare facilities send those who have a temperature, cough, difficult breathing and other kinds of abnormal symptoms to senior hospitals to confirm the diagnosis of infection while county and provincial people's hospitals and provincial maternity hospitals have a system in operation to isolate, confirm, treat and inform about pregnant women and nursing mothers with abnormal symptoms.
The primary healthcare facilities make scrupulous arrangements so that state benefits reach the pregnant women and nursing mothers and their babies as they are by ensuring that the obstetrical and gynaecological doctors and midwives take good care of women before and after childbirth and provide them with necessary health service in keeping with the requirements of the emergency pandemic prevention period.