News on Medical Science and Technology
Family Planning: A Handbook for Health Service Providers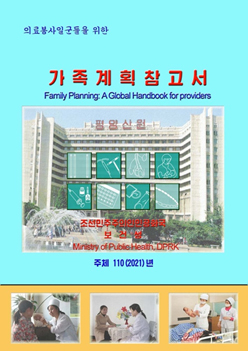 The Ministry of Public Health of the Democratic People's Republic of Korea compiled the reference book Family Planning: A Handbook for Health Service Providers.
The Population Centre of the DPRK, the Pyongyang Maternity Hospital and obstetricians and gynaecologists from hospitals at different levels in the country jointly completed it on the basis of Family Planning: A Global Handbook for Providers (Third Edition) published by the World Health Organization in 2018.
The book contains detailed and practical contents on 21 methods of family planning, so it enables obstetricians and gynaecologists of hospitals at all levels to provide effective service to families for adopting appropriate methods of family planning.
It deals with: the concepts and effectiveness of different family planning methods; side-effects; advantage and hazard in terms of health; standard of medical application; use of clinical judgment in special cases; method of providing family planning; management of possible problems; and questions and answers relating to methods of family planning.
The book will enable obstetricians and gynaecologists of hospitals at all levels to improve the counselling skill for family planning so as to let clients choose by themselves appropriate family planning methods, thus making a contribution to improving the quality of service for family planning and protecting the health of newborns and their mothers.